Yacht Ownership
With Navigare Yacht Ownership the opportunity to experience the true freedom and financial benefits of yacht investment is right here at your fingertips. From enthusiastic sailors looking for the opportunity to travel the world all year round, to smart investors who are starting retirement plans early, Navigare gives you the flexibility to choose the investment arrangement that best suits your situation. With over 20 years of experience, our ownership programs are designed to make yacht ownership accessible and stress-free for any individual who is ready to invest.
Navigare Yachting at a Glance
Enjoy the Lifestyle of Yacht Ownership
We make it our mission to know the market like the back of our hand to ensure that you can feel secure in your purchase and make a reliable investment.
More than just business partners who manage and maintain your boat of choice, Navigare also boasts a budding community of sailors who share their love of adventure and learn from one another. Buy a sailing yacht through Navigare and place it in our fleet to open up the world of luxury travel and the carefree yachting lifestyle, exploring the world with our enviable holiday program.
Read more about our yacht ownership programs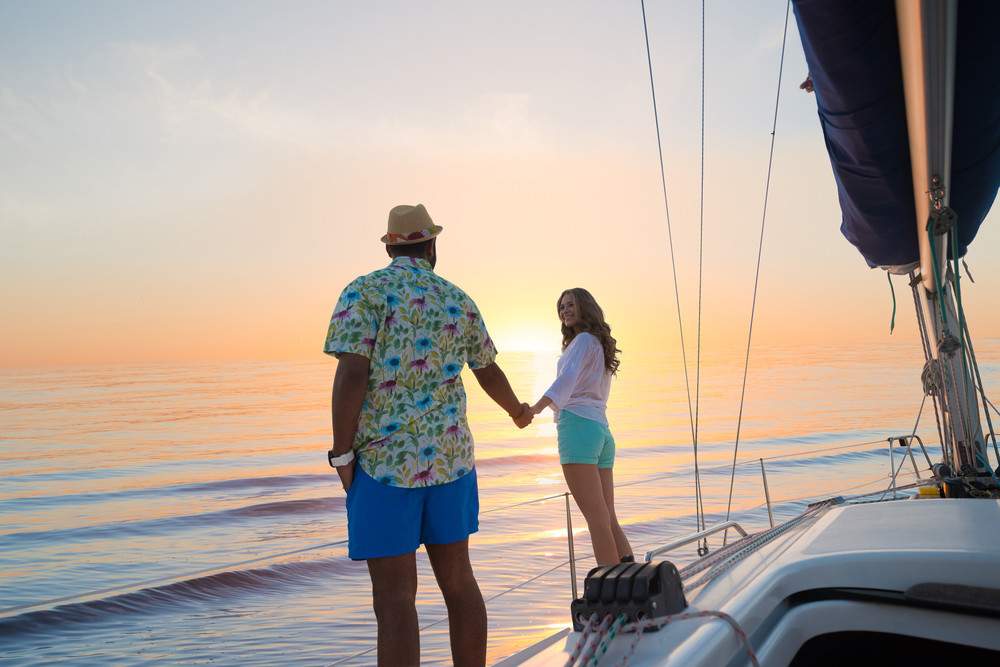 Yacht Sales
When buying a boat, you should ask these questions: How will this model perform in yacht charter management? How attractive is it to rent? At Navigare Yachting you can choose from a variety of established brands and yacht models to determine the return on your investment and to suit your sailing adventure.
In the new boat segment, our small luxury yachts for sale are between 40-42 feet and our largest luxury yachts for sale are between 55-65 feet. Based on our experience, the yachts that fall in the middle of these ranges usually perform the best, with monohulls and catamarans lying between 42-50 feet.
You also have the unique opportunity to purchase one of our used yachts for a shorter program time.
See all New Yachts for Sale
Top 3 Benefits of Yacht Ownership in Charter Management with Navigare Yachting
Luxury Yachts for Sale
We provide you guidance in a world where the choices are endless. Our expert knowledge and experience in the largest and most desirable brands, such as Lagoon, Bali, Fountaine Pajot, Beneteau, Dufour, Jeanneau, Island Spirit, and Arcona are unique in the industry.
Topics to Read About