NAVIGARE YACHT CHARTER WEBINAR
Navigare is hosting an online presentation where we'll talk about why your next vacation should be sailing and what you need to know about the 2020 and 2021 sailing season. We'll talk about our favourable booking terms, how you can safely plan your holiday with full flexibility and inform about what is happening at Navigare bases around the world. We are the fastest growing charter operator in the world with nearly 300 sailing yachts worldwide!
When: 29th October, 2020
Time: 19:00 (CET)
NOTE! The webinar is held only in English.
Upon registration, you'll receive an email confirmation with instructions on how to join. To see the presentation in the best conditions we recommend you access it on your computer.


In the webinar we'll discuss the following topics:
3 great reasons why you should book your sailing holiday now when your departure is next year
1. Cancellation terms:
Navigare Flex - like travel insurance, only better!
Corona cancellation policy
Standard terms and conditions
2. Great payment terms and conditions:
Payment plan: 20/30/50
Great early booking discounts - savings this good won't come again!
3. Less availability of yachts to rent in 2021 due to rescheduling from 2020 to 2021
What availability, destinations and yachts can you expect in the new year.


Update about the bases
• New base in the Bahamas
• BVI opens in December, 2020
• Opening Seychelles base in December, 2021



Register for the webinar and we'll talk about all you need to know about a safe and pleasureable sailing holiday, we'll also present at special offer that is only available at the webinar. Tune in to hear recommendations and ask all of your questions!
Note the webinar is a virtual event that is live and conducted over the internet, it's only held in English. Listen and learn from the comfort of your work, home or wherever you may be, all you need is to connect to the internet.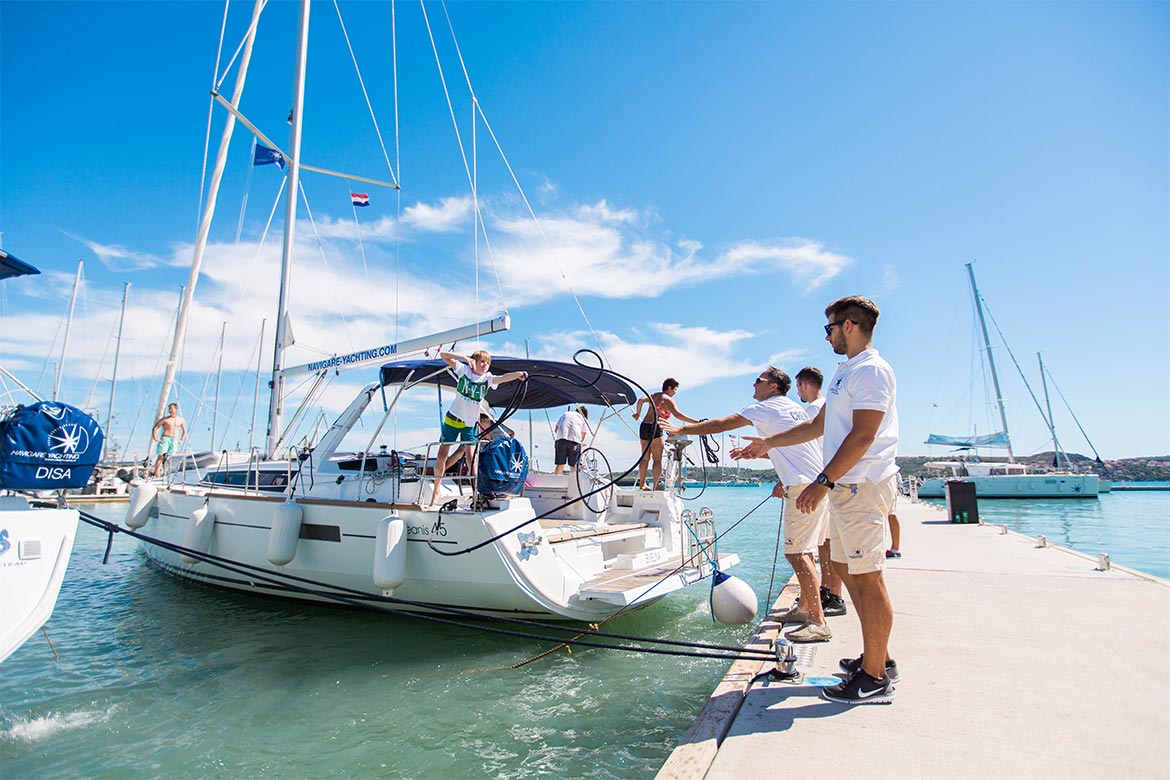 THE NAVIGARE EXPERIENCE
Our modern & well-equipped fleet and our top-notch customer service are your guarantee for the sailing holiday of a lifetime in warm waters. We are the world's premium charter operator!


SERVICES
Bareboat Yacht charter
Skippered Yacht charter
Luxury Crewed charter
Bricks - event sailing concepts!
All inclusive sailing
Cabin charter
Flotilla Yacht charter
Sailing school
One way charter
Daily charter
Yacht Sales - we have the newest models from the most reputable brands!