Why Choose a Skippered Yacht Charter?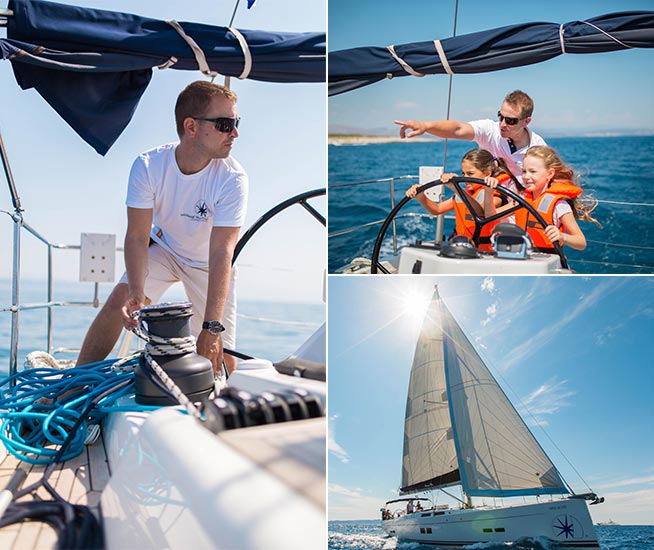 Skippered Yacht Charter

A skippered yacht charter allows you to not only rent a yacht but also a skipper to operate it. Your skipper is not just there to steer the boat, though: he's an invaluable vacation asset, able to advise you of the best local locations, attractions, restaurants, and more. It's like having a local guide who is available at all times to ensure you're getting the absolute most from your sailing vacation.
A skippered yacht charter is the ideal holiday choice for you if:
You want to have the most relaxed, laid-back, and easy-going vacation possible, with no worries and the days and nights spent however you desire.
You want expert local insights into your destination, including hidden coves, deserted beautiful beaches, and the best diving and swimming spots.
You currently do not have the required certificates or documentation to sail a yacht yourself.
You would like a seasoned skipper present to help you sharpen your sailing skills.
Your skipper is there to keep you safe, happy, and relaxed. It's the best way to enjoy your sailing vacation if you want to concentrate fully on relaxation while leaving the boat management and sailing details to a proven professional: your skipper will have full responsibility for the boat.
With a skipper on board, you'll also have the opportunity to learn firsthand from a seasoned professional. It's a chance to brush up on your sailing skills or prepare for sailing courses, like our exclusive Sailing School Croatia class.
Skippered Yacht Charter Destinations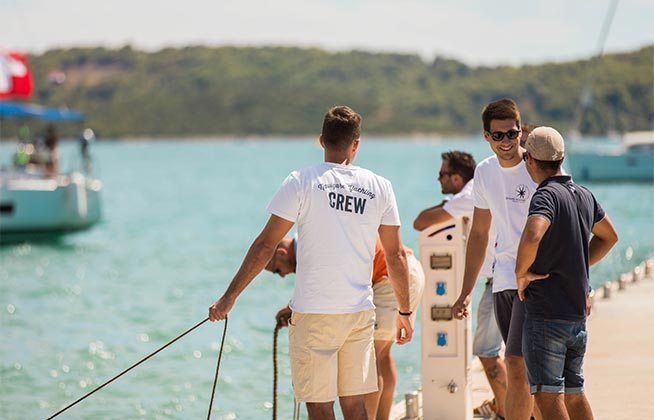 Skippered Yacht Charter

Navigare Yachting has 300+ yachts in our fleet and we provide skippered yacht charter service to eight wonderful sailing destinations:
Croatia and the islands of the Dalmatian Coast
The British Virgin Islands
Greece and the Saronic Gulf
Sweden and its archipelago islands
Thailand
Spain
Turkey and the Aegean Sea
Bahamas
You and your guests will be able to meet your skipper at check-in, where you'll discuss your exact route and details of your holiday. It's your opportunity to put a personal touch on your sailing vacation getaway.
Pricing varies by destination; you can check our Yacht Charter Listings page and select the option to add a skipper to view prices. For skippered luxury yacht charters, you must have a skipper and a hostess, those prices can also be viewed on our Yacht Charter Listings page.
Note: Additional costs include the skipper's and hostess's meals.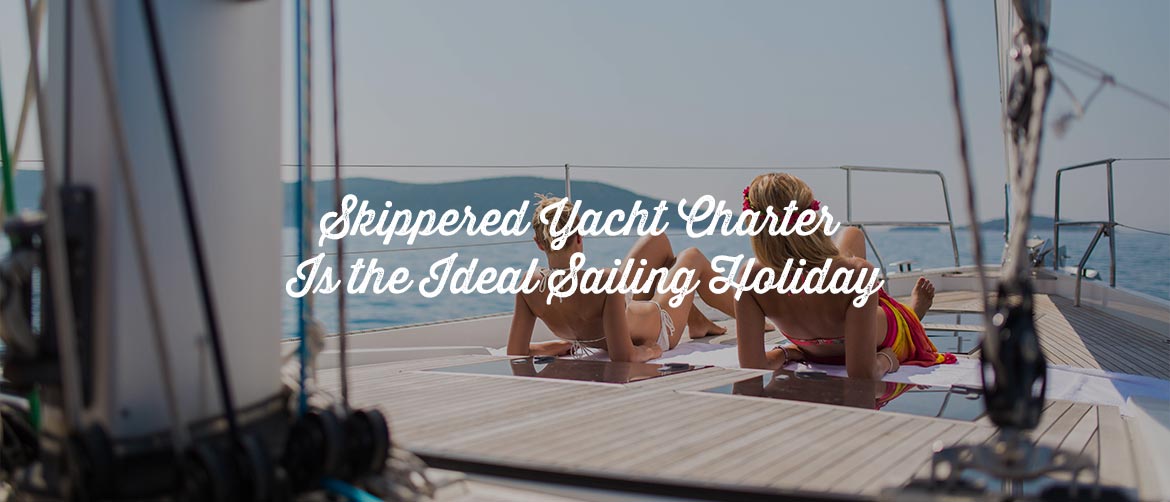 A skippered yacht charter offers all the advantages of a luxury sailing vacation, including the opportunity to focus entirely on relaxation, enjoyment, and the glorious sights and experiences of your destination. Are you ready to sail? Navigare Yachting is ready for you!
Most wonderful of all, we make booking your skippered yacht charter easy and convenient. Our exclusive payment plan allows you to pay in up to six monthly installments. You can browse our eight wonderful destinations and book directly online, it's that simple! Visit our Reservations page to get started.
Browse our yachts with the skipper option!
There is a world of wonderful adventures waiting for you, and Navigare Yachting is here to show it to you.