Join Navigare Yachting during the Annapolis Boat Show in Annapolis, MD from Thursday, October 4 through Monday, October 8.
Find us at H dock in the vacation basin.
We are displaying the brand new Lagoon 42! Come meet our team to learn about our yacht ownership opportunities and the best charter deals for sailing in our 8 destinations: BVI, Croatia, Greece, Italy, Spain, Sweden, Turkey & Thailand. Take advantage of all the tax benefits that may apply when you buy your new yacht through our charter management programs.
If you are planning to attend the show, please let us know, and we will be prepared to welcome you and offer you complimentary guest tickets. Simply follow the button below and provide your information.
We will be in touch shortly!
WE PRESENT TO YOU NEW LAGOON 42
Lagoon creates freedom and at the same time is considered to be world leader cruising catamarans builder. Comfort is also synonymous with safety when considering Lagoon catamarans. All Lagoon catamarans conform to EEC standards, in terms of catamaran unsinkability. When talking about Lagoon catamarans we talk about performance, comfort, sleek & modern design as a result in search of harmony between living space and man. We have several Lagoon catamaran models available in our offer. Please browse the specific yachts pages for more information.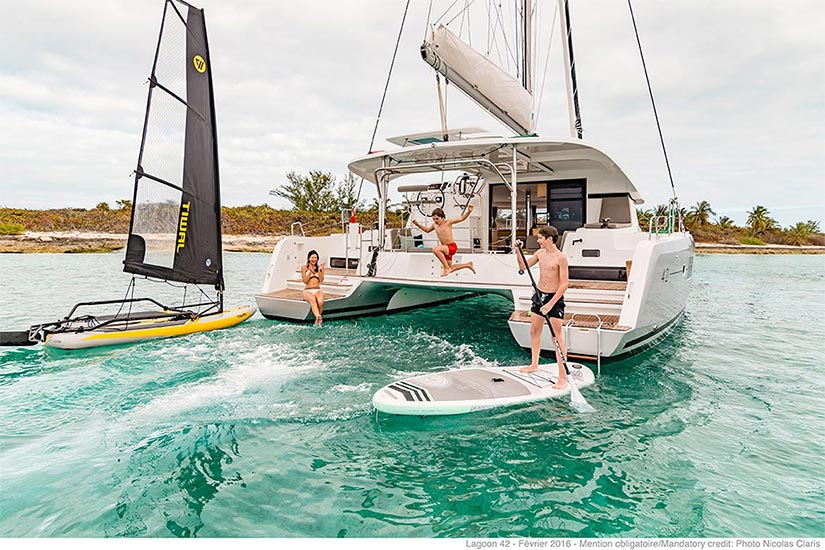 LINK: ANNAPOLIS BOAT SHOWS