Do you love island hopping? You are in for a treat!
The Balearic Islands of Mallorca, Ibiza, and Menorca are among the most diverse and gorgeous archipelagos in the world. Mallorca, where our yacht base in Palma is located, is blessed with plenty of white sand beaches surrounded by crystal clear blue water that is warm and thriving with abundant sea life. Palma is home to one of the biggest harbors in Europe for smaller yachts which offer good facilities and give you access to the central parts of Palma. With many attractions, stores of well-known brands, art galleries, trendy bars, and rich availability of restaurants in Palma it's no wonder that Palma is a very beloved city.
Ideal sailing conditions and perfect weather
Sailing the Balearic Islands includes the Spanish coast, where you can explore vibrant seaside towns, gorgeous hidden coves, appealing white sand beaches, and charming fishing villages with a local history that stretches back centuries. The coast is 554 km long and offers a great variety of things to explore. The circumstances for sailing here are ideal, both for a beginner and a more experienced sailor. The weather is very good, Palma has 300 sunny days in a year. It's safe to say that you will come home after your sailing trip with sun-kissed cheeks.
Browse charter options in Spain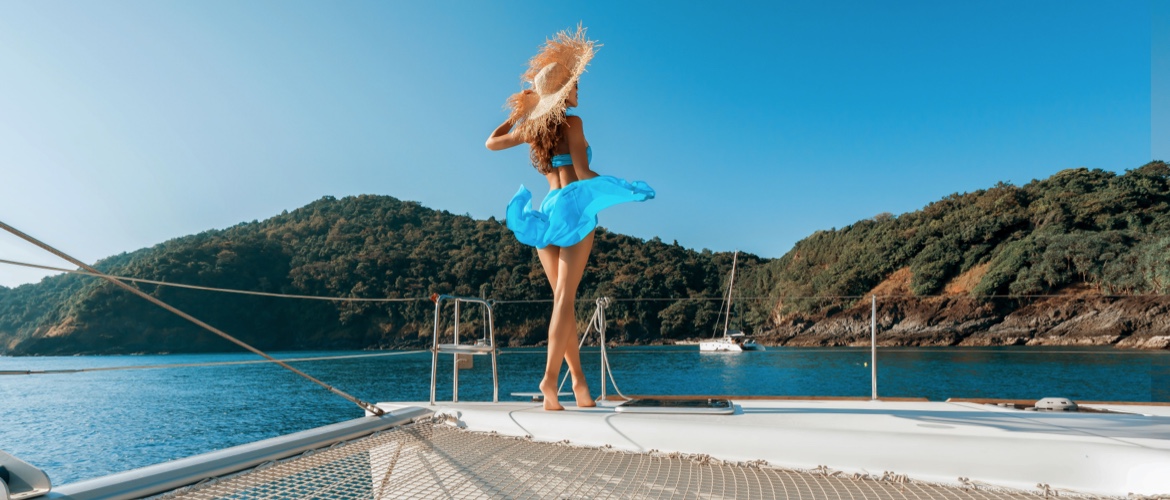 The white sand beaches
The places to visit are many, with a sailing yacht you will have access to bays and coves that other tourists have a hard time reaching. These are some of the gems we recommend visiting when sailing around Mallorca.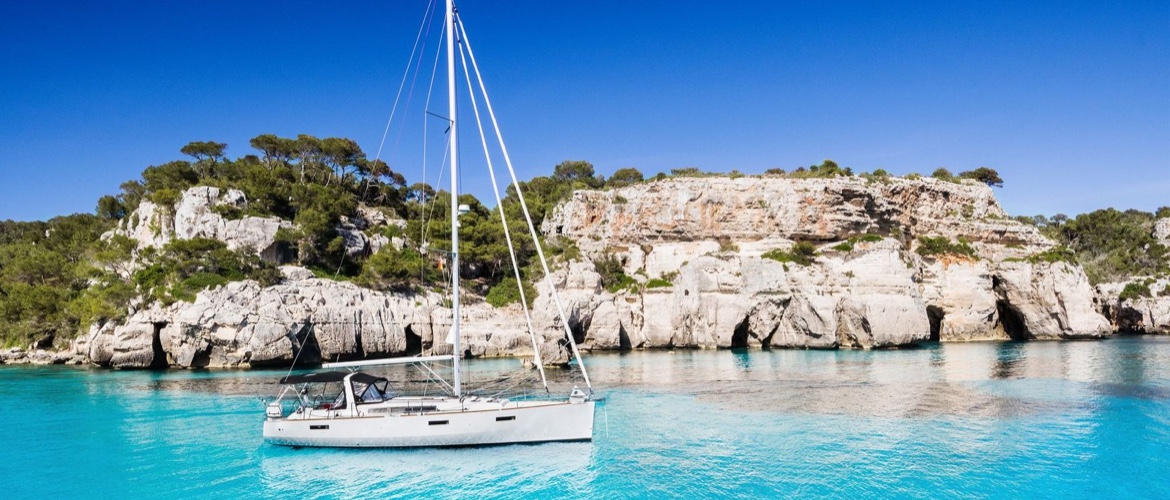 At the southwest corner of Mallorca is Port d'Andratx located. The beautiful harbor used to be a fishing port and is a well-appreciated stop when sailing. The bars and restaurants have an amazing view of the harbor and the mountains. Take your time to visit the nature reserve Sa Dragonera, which has gotten its name from the mountains that are shaped like a dragon. Port Velles is another popular place to visit, the bay is well protected and has three separate beaches. Explore the caves and snorkel in the calm and clear water. On the beach, you can enjoy a cooling drink at the bar or eat traditional Spanish cuisine at the restaurant.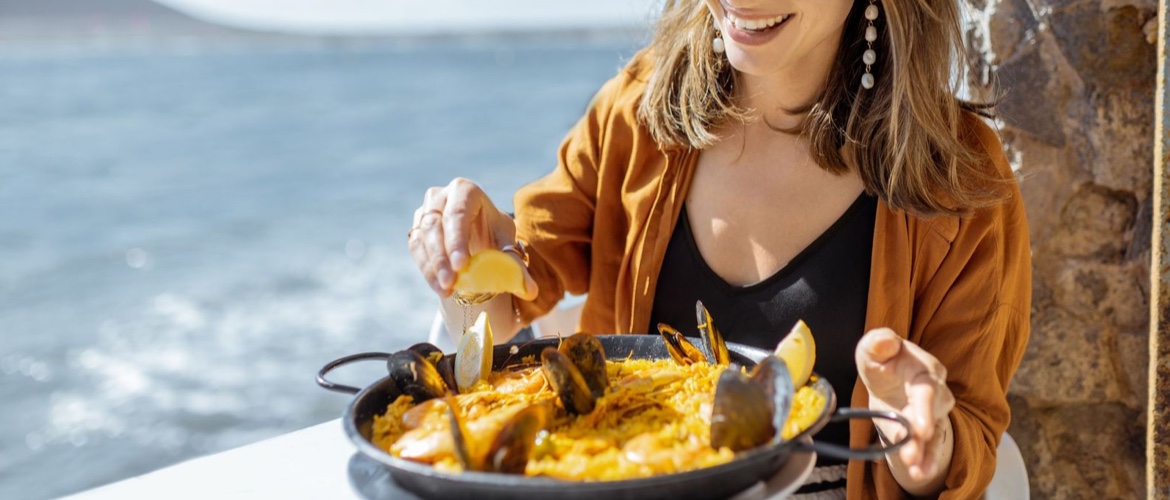 If you are in the mood to experience some culture on your vacation, we recommend visiting Puerto Pollensa. It's a beautiful town with a lot of history, some parts date back to the 15th century. A little bit north of Puerto Pollensa you will find Formentor and its amazing white sand beaches. The water is crystal clear, and the sand is soft. But be cautious when sailing here, the depth will vary between only 3 to 5 meters.
Port de Sollér is located just north of Palma. The Serra de Tramuntana mountains stretch around the bay, creating a horseshoe shape and the majestic landscape is breathtaking. Anchor in the secluded bay or the harbor with restaurants, bars, and boutiques along the promenade. If you are feeling adventurous, you could visit the spectacular ravine Torrent de Pareis!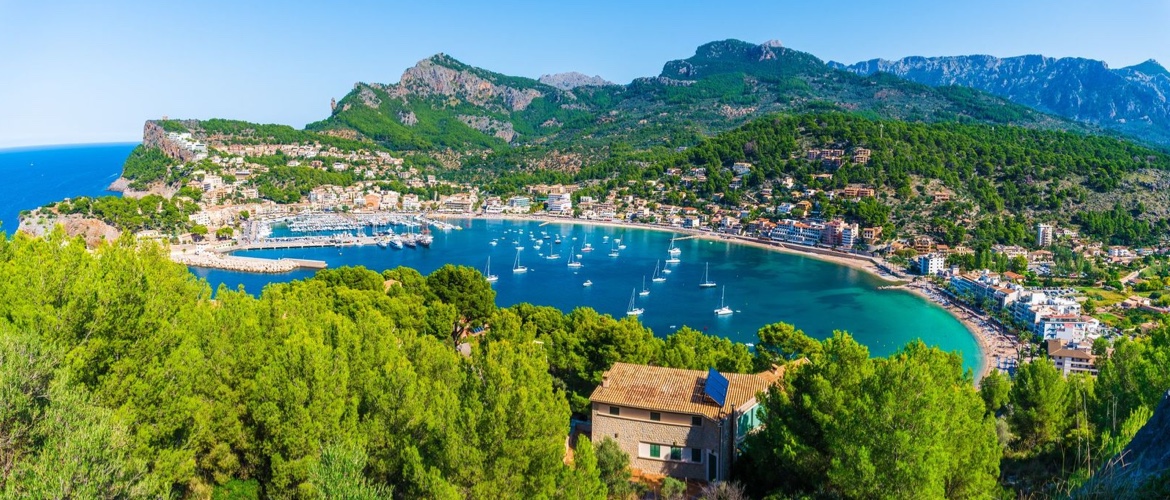 The southeast coast of Mallorca is a lovely area to visit if you would like to take a beat and get away from the more vibrant parts of Mallorca. Enjoy the calm of the many fishing villages or find your private little bay. Porto Cristo is easy to anchor in thanks to its naturally deep harbor. Equally as idyllic are Porto Colom and Puerto Petro. Closer to Palma you will also find the famous beach Es Trenc, which is known for its clear water and one and another nudist.
Sailing in Spain will create unforgettable memories with friends and family, it's the ideal mix of culture, nature, parties, and culinary experiences.
DISCOVER MORE AND BOOK TODAY