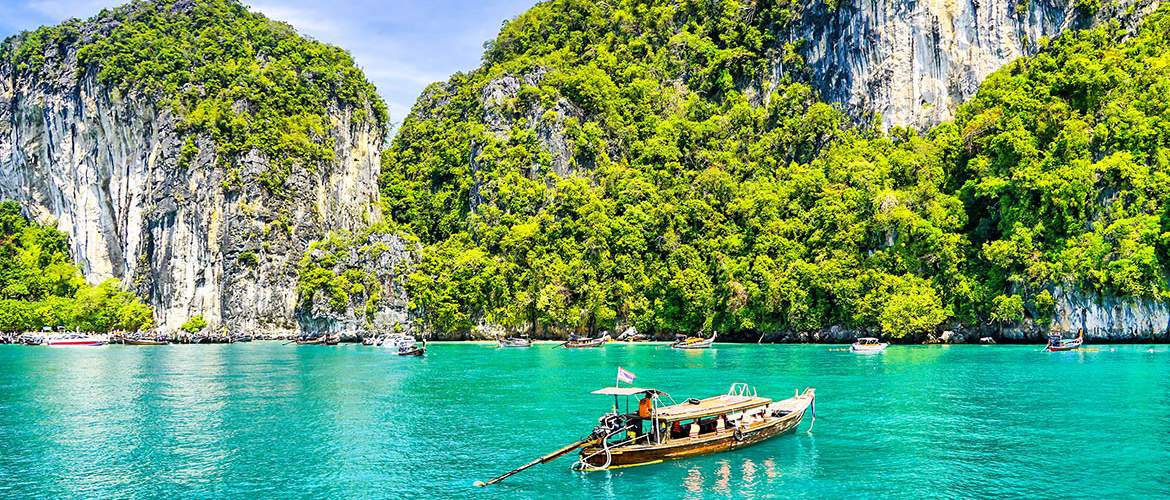 Thailand is one of those countries where once you sail in, you'll never want to leave it. It's located in Southeast Asia and is a popular and growing tourist destination.
Thais like to call themselves jao naam, translated as, Water Lords. Probably, most of us are acquainted with the famous Thailand boat- the reua hang yao (long-tail boat). Being a very long and thin boat, it is very maneuverable in shallow waters.
Thailand islands and beaches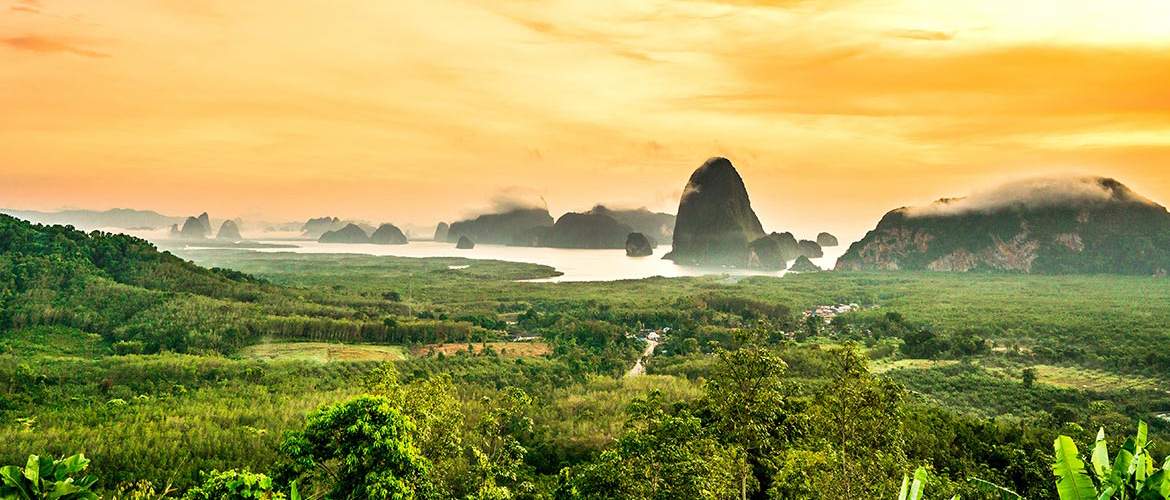 The Chumphon Archipelago consists of numerous islands from popular touristic to untouched ones. Using Chumphon as a start point, the islands of Ko Samui, Ko Nang Yuan, Ko Tao, and Ko Phangan can be reached by your sailing boat or catamaran. The archipelago also includes Mu Ko National Park and Ang Thong National Marine Park, the 2 marine national parks
Krabi Province is full of beautiful spots, including Ao Nang, Rai Leh, and the long golden shore of Ko Lanta. Ko Phi Phi, notable as a true utopia island, has been experiencing massive development since the release of the film The Beach in 2000. Ko Pha Ngan gives the best of both worlds, with well-developed beaches and empty ones a short ride away.
Ko Chang is a bit like Ko Samui used to be, it has a backpacker vibe but is fairly laid-back and there is accommodation in all the price ranges. If you're looking for unspoiled beaches, Ko Kut is a good choice. Ko Samet is the closest island beach to Bangkok, but its northern beaches are quite developed and hotels are full on weekends and public holidays.
Recommended 5-day sailing route
Wide stretches of dazzling coastline, and glistening seas. One island is even more breathtaking than the other. Small pieces of heaven waiting for you to be awed by their beauty.
Thailand has so much in store for you and to experience it all from your charter yacht is a true luxury. The waters are crystal clear and home to a rich underwater life. The winds are light with usually a nice breeze in the morning or afternoon.
The 5-day route that we, in Navigare Yachting charter, suggest is mostly centered on the islands south and west of Koh Lanta that are well known for their huge diversity of marine life and long spotless beaches. You will visit Phang Nga Bay, the Phi-Phi islands, and the Butang Group where you will have the chance to go out to the best snorkeling places.
The Phang Nga Bay just east of the base in Yacht Haven is impressive due to the extraordinary shapes of massive limestone rocks rising high from the emerald water. The most famous one is Ko Tapu or The James Bond Island, which appeared in the 1974's movie "The Man With The Golden Gun" and gained immense popularity.