Sailing With Business Partners and Employees
Conference at sea
We provide innovative event sailing concepts. Together with you, we arrange your corporate event on our luxurious and custom-made catamarans. Our concept offers you a complete and wide solution, starting from our basic package with optional additions. This makes your choices incredibly flexible and easy, all to fit your arrangement depending on your preferred event specifications.
Design your corporate sailing event according to your needs
With our Dynamic Bricks system included in our basic package, you can easily choose your additions and tailor your event, all from the transfer, food, team building activities, or any other requirements. Our experienced project manager will work with you along the way to build your corporate event - customized for you and your needs, just the way you want it.
Take on an unforgettable experience for you, your employees, or your clients. Change your everyday office routine to be inspired at sea.
Professional team
We are your sailing experts. We exist to serve our clients with a passionate heart, professionalism in operations, and an unforgettable sailing experience in mind. During the latest 25 years, we have organized corporate sailing events for companies worldwide.
Croatia or Greece - it's up to You
Sailing in the Croatian or Greek islands is an unbeatable experience, both as team building and as a concept. Sailing creates unique opportunities and enhances cooperation, communication, and relations in a breathtaking environment! You sail together with our professional and devoted sailing crew, consisting of skippers and hostesses who will ensure you have everything you need and make your event ideal.
CROATIA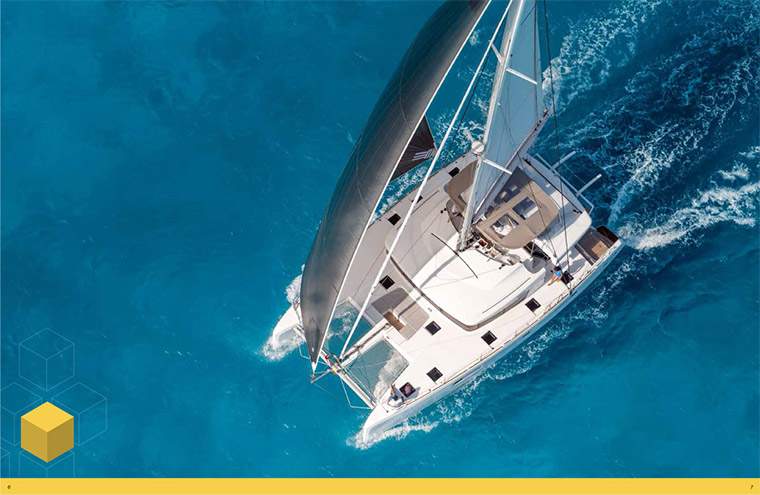 Croatia's scenic Adriatic Sea coast is scattered with more than a thousand islands. Some are entirely covered with lavishly green vegetation; others mainly consist of impressive rock formations. Some of them are uninhabited; others have emerged into vibrant party centers buzzing with hospitality and entertainment. However, the one thing they all have in common is that they are exceptionally beautiful.
You will hop from one gorgeous blue bay to another. You will dive into the clearest waters and enjoy the warmth of local hospitality in picturesque island towns. Croatian cuisine is pure and down-to-earth, dominated by fine meat and the freshest fish. Sounds good?
The Route
We will collaborate with our project manager to develop a nice, pleasant, and comfortable route, all with your consultation. Please note that the times/places may change due to uncontrollable circumstances like weather and wind. Naturally, our skippers always put safety first.
DAY 1 - TROGIR - PALMIZANA (HVAR)
When you land, your transfer will be waiting for you to take you on the 15-minute drive to the Seget Marina in Trogir. Check-in with installation is in the cabins. You will be offered a welcome drink on board, followed by a security review and basic management of the yacht. You sail off towards Palmizana, Hvar, where you arrive five hours later. Here you can take a nice walk through the beautiful streets to a restaurant for dinner. .. For those wanting the night to continue, the popular nightclub Carpe Diem is not too far.
DAY 2 - PALMIZANA (HVAR) - BRAC, MILNA
Breakfast is served aboard a cozy bathing bay before you light the anchor and cups to the islands of Brac and Milna. You can stop on the way for a swim and lunch. The afternoon is planned for continued sailing, sun, bathing, and possibly other activities. In the late afternoon/evening you can visit Milna and have a nice dinner.
DAY 3 - BRAC - TOTTOS BAY
You gather for breakfast and continue sailing. During the day there is time for water games and activities. Lunch is served aboard the yacht in a beautiful natural wilderness. In the evening you can choose to dine at a restaurant or cook dinner together on board the boats. Then you can also have dinner in a cozy bay, hopefully under the stars!
DAY 4 - TOTTOS BAY - TROGIR
After a joint breakfast, you sail back towards Trogir where the transfer is waiting to take you to the airport.
GREECE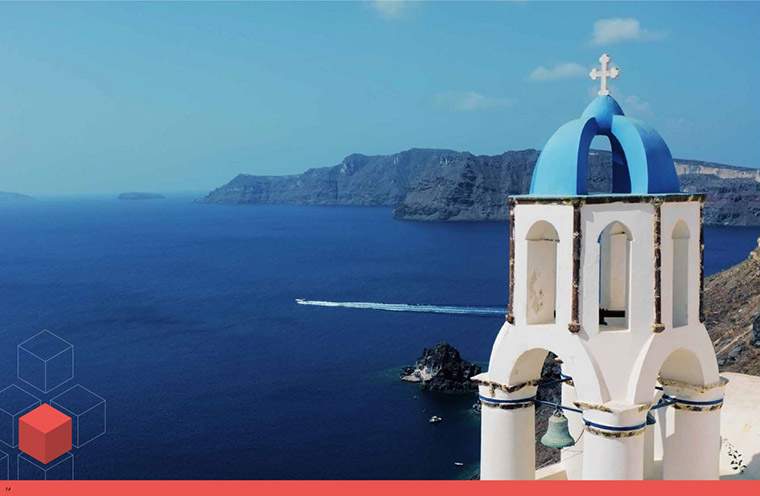 It never gets old to visit Greece as a classic tourist destination. Whether you are new to the country or have been there for 30 years, there's always something new to discover. With around 6000 islands seemingly scattered by the gods themselves, postcard-like surroundings, and the azure Mediterranean waters, it is safe to say that Greece is any sailor's dream destination.
From calm winds in the more protected areas to the rough open sailing seas, Greece brings you exciting new experiences every day. You will discover picturesque villages with great local hospitality, and experience a friendly atmosphere of everyday Greek island life. Listen to whispers of ancient heroes, dance the sirtaki, and indulge yourself in the famous Greek cuisine with specialties such as souvlaki, moussaka, and kleftiko.
The Route
In consultation with you and our project manager, we will develop a nice, pleasant, and comfortable route. Please note that the times/places may change due to uncontrollable circumstances such as weather and wind. Naturally, our shippers always put your safety first.
DAY 1 - HELLINIKON - POROS
Once you land at the Athens airport, your transfer takes you to the Agios Kosmas Marina (about 30 minutes by car). The check-in with installation is in the cabins. You enjoy a welcome drink onboard followed by a security review and basic management of the yacht. You then sail off in crystal clear waters towards the volcanic island of Poros, s famous for the white Greek houses climbing the beautiful mountain slopes. In the evening, dinner is served at the Oasis taverna – Greeks' favorite! After a long day and a nice dinner, you may want to go to bed or just sit back and enjoy the warm Greek sunset. For those who want to feel the pulse of Poros nightlife, the Malibu disco is available all night.
DAY 2 - POROS - HYDRA
The day begins early with a delicious breakfast served by our hostesses. After breakfast, it is time to hitch the sail and sail further in the direction of Hydra where there is the possibility of different activities and lunch in a lovely bay.
A couple of hours later you reach Hydra, a stunningly beautiful island, and the most cosmopolitan of the Saronic islands. No traffic is allowed on Hydra - instead, using donkeys for transport makes for a wonderfully quiet place. At sunset, you can go to Golden Hydronetta to have a drink and enjoy the view.
You will be advised to visit Douskus, Hydra's oldest restaurant in business since 1825, to have your evening meal. Those who wish can then proceed to more bars and cafés on the island, or enjoy the evening on the yachts.
DAY 3 - HYDRA - LAVRION
On this day you will enjoy great sailing with a lunch break in Badvik. Our skippers, along with you, will sail the boats to Lavrion, to have dinner under the stars of Sounio Bay overlooking the illuminated Poseidon Temple. Magical! The sailing takes about 5-6 hours with the boats delivered no later than 08:00 on Saturday morning.
DAY 4 - HELLINIKON
This day is adjusted to the flight back home, and after breakfast, the yachts will sail back towards the marina where the transfer will be waiting to take you to the airport.
The Corporate sailing offer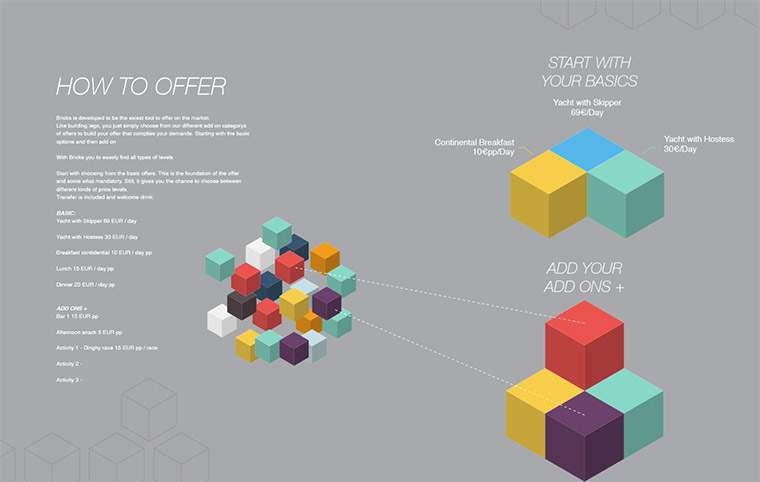 Packages
BASIC
Yacht with Skipper 69 EUR / day
Yacht with Hostess 30 EUR / day
Continental Breakfast 10 EUR / day pp
Lunch 15 EUR / day pp
Dinner 20 EUR / day pp
ADD ONS+
Bar 1 15 EUR pp
Afternoon snack 5 EUR pp
Activity 1 - Dinghy race 15 EUR pp/race
Activity 2 -
Activity 3 –
CONTACT
Navigare Yachting Booking Office
Damira Tomljanovica 11
10020, Zagreb - Croatia
reservations@navigare-yachting.com
Phone +385 1 2331 661