Let us take care of you!
You have booked the adventure of a lifetime, the sails are up, you are enjoying the breeze in your hair, you have put your feet up with a cup of coffee or a drink - and then it's of course time for the dishes! Is there maybe something you would like to take away from that sentence?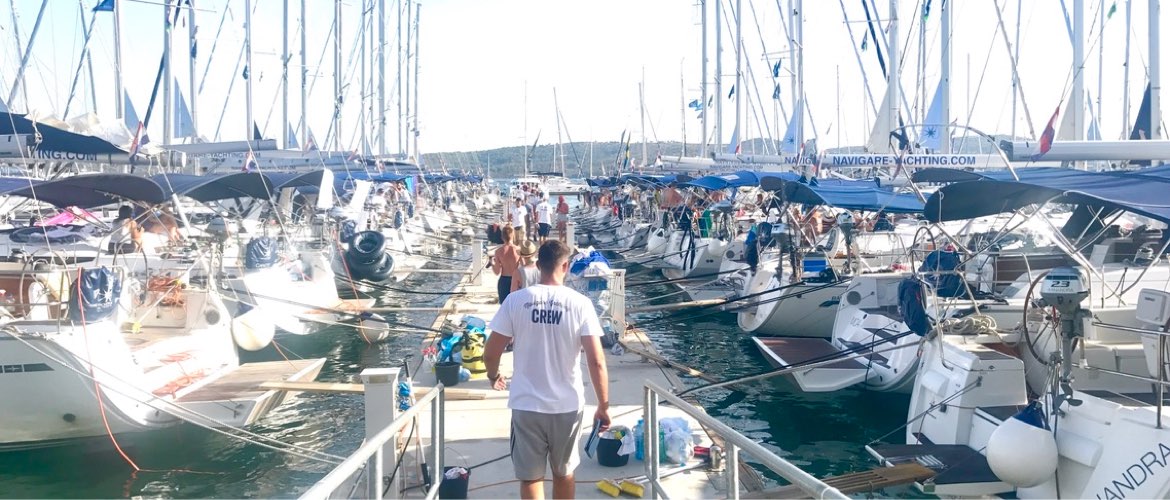 When you're on vacation and enjoying some time away from everyday life at home, you shouldn't have to worry about deciding what to eat for lunch or stepping into the kitchen and missing your much-needed time in the sun! Let us take care of that for you! Our hostesses and hosts ensure all provisions are purchased, prepare gourmet meals, serve snacks and drinks throughout your journey, and make sure everything you need to enjoy your luxury crewed charter is close at hand.
BOOK YOUR SUMMER 2022 VACATION NOW
Crewed yacht charter
It's the easiest, most enjoyable, and most lavish way to enjoy a sailing holiday. Crewed yacht charter means you hire the yacht, along with the crew required to sail the yacht and prepare gourmet meals during your vacation. Let our experienced, courteous, and highly capable crew take care of everything for you – you'll enjoy the ultimate freedom to relax, let go, and celebrate your holiday!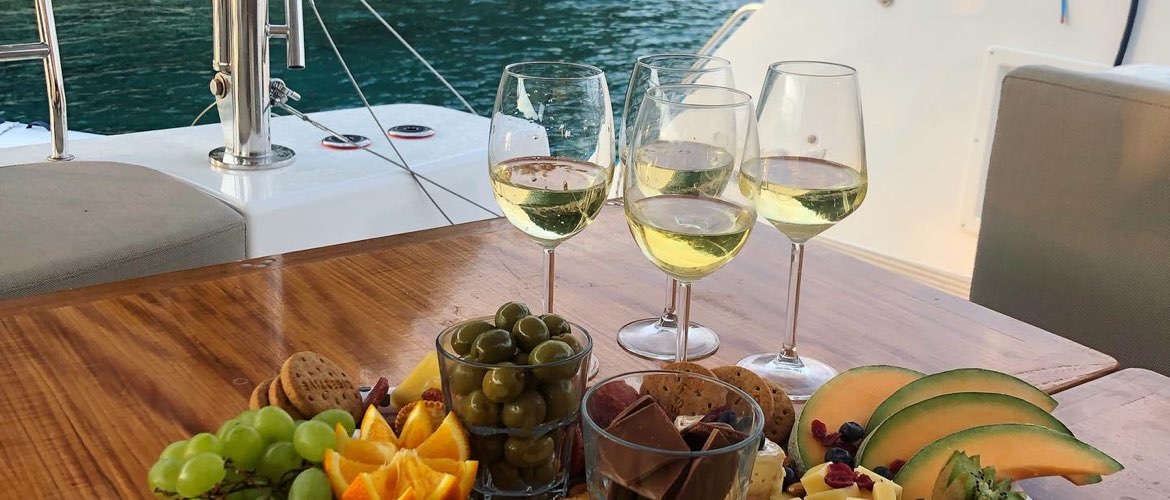 The host or hostess will ask for your preferences and suggest a menu for the week. Together you will make up a plan for what you would like to eat according to your preferences with consideration to the type of food that is suitable to prepare on the boat. The crew will also make some fruit and cheese platers and serve you drinks during your stay at the boat.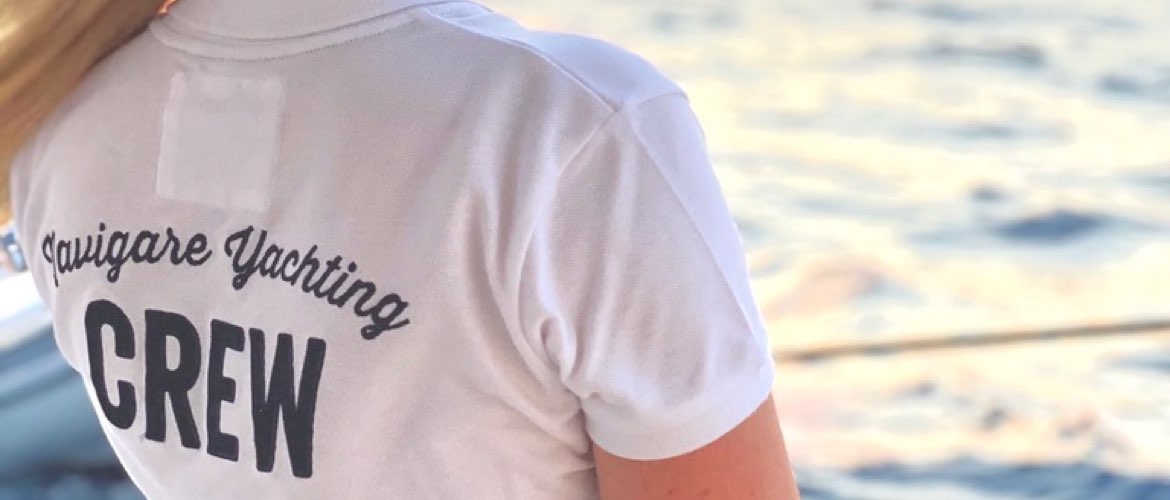 Stocking the boat
When it comes to shopping the food and stocking the boat the host or hostess will help you. But we recommend joining your host or hostess at the Supermarket if you have any preferences when it comes to brands and such. A pair of extra hands is also needed to carry the provisions to the boat. During the charter week, the host or hostess will do some complementary shopping so that you don't have to think about this in the middle of some much-needed relaxation in the sun. Imagine waking up to fresh croissants from the local bakery without having to get off the boat!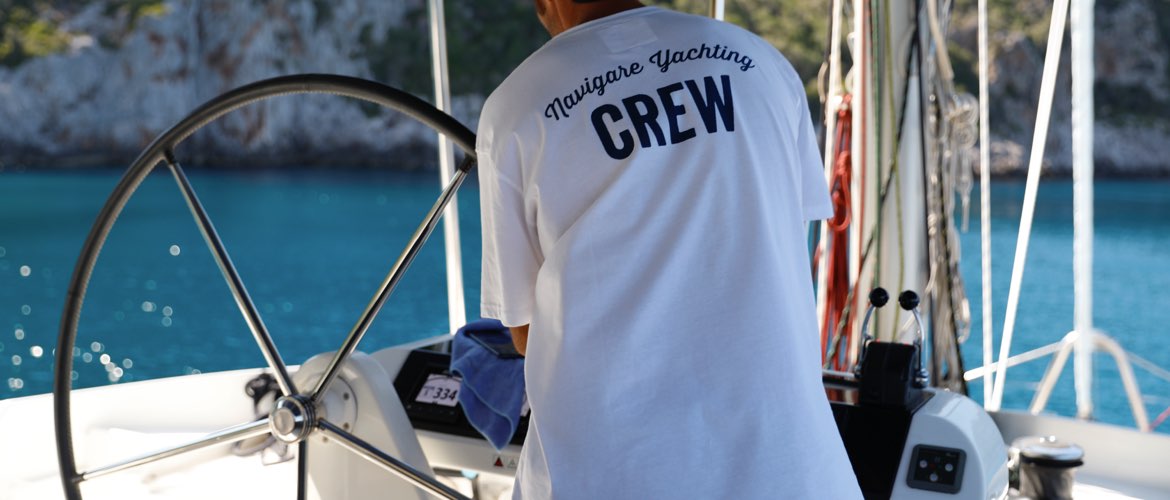 The crew will sleep in the crew cabins or the saloon. They can help with docking as well as act as a local guide to give suggestions on restaurants and secluded bays and anchoring spots.
BOOK TODAY AND ADD HOSTESS TO YOUR BOOKING