Top 5 Sand Bars in the Bahamas
It's no secret that the Bahamas, with its crystal-clear turquoise waters and pristine white sandy beaches, is a tropical paradise that attracts millions of tourists and explorers every year.
Among its many natural wonders, sand bars stand out as one of the most unique and enchanting landscapes. These shallow sand banks that emerge from the sea during low tide create a tropical view unlike any other and attract photographers from all over the world. They are basically untouched beaches out in the ocean, disconnected from any island.
If you are looking for a day-trip escape during your Bahamas yacht charter vacation, away from the lively islands with their crowded beaches and bars, then this blog post is for you. We will explore the top five sand bars in the Bahamas, each offering its own distinct beauty and allure. These spots are sure to ignite your inner photographer and explorer!
As these sand banks are not connected to islands, the only way to reach them is by boat. A sand bar is therefore an ideal destination for a remote excursion during your sailing charter with Navigare Yachting or while you are using your own yacht in the Navigare Bahamas fleet. They are secluded enough that only a few lucky people step foot here, so you can expect to experience a private destination with true pristine beauty. Bring a picnic, a few chairs and your umbrella and take your "beach lunch" to a completely new level.
Just keep in mind that these locations are very shallow. It can be risky to get too close to sand bars with a boat. Make sure you check your navigation equipment carefully and always keep a close eye on the tides. You will need to anchor on deeper water and then travel the last stretch by dinghy, kayak or paddleboard.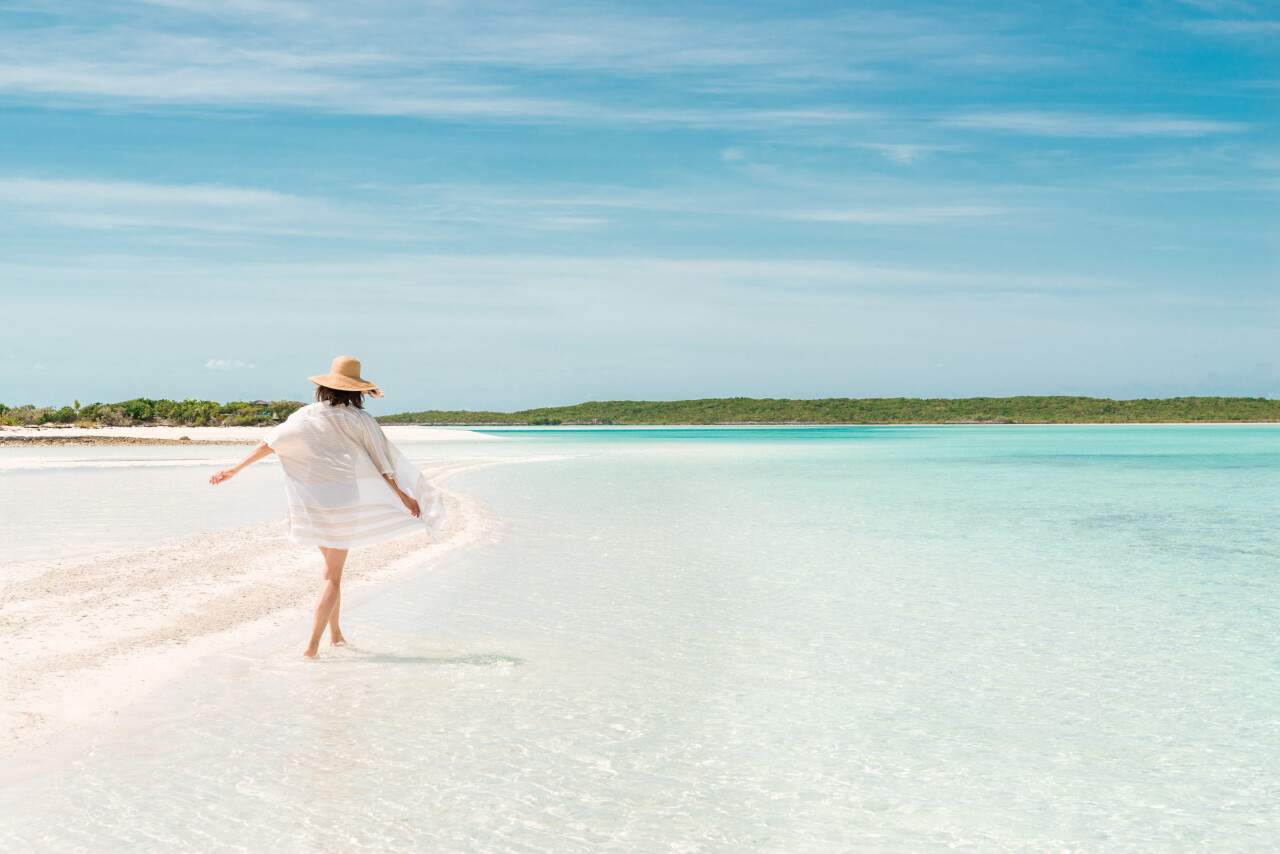 1. Pipe Creek Sand Bar

—

Exuma Cays
Nestled in the enchanting archipelago of the Exuma Cays lies a hidden gem and one of the most beautiful sand banks in the Bahamas. Welcome to the Pipe Creek Sand Bar at Exuma Cays. This secluded haven is a must-visit if you are looking to explore sand bars in the Exuma region.
Snorkeling is a popular activity here thanks to the rich marine life thriving beneath the surface. Sea turtles, a variety of corals and tropical fish are just a few of the marine species you have a chance to spot. What makes this place even more magical is the tidal water that causes the sand bar to completely disappear at night. You'll want to visit during the day and preferably in the afternoon when the tide is the lowest.
2. Sandy Cay Sand Bar
South of Exumas and west of Pig Beach lies Sandy Cay, a stretch of land offering a number of nearby sand bars. Witness these postcard-perfect sand banks featuring powder-soft sand surrounded by sparkling, turquoise seas so vibrant you will think you are imagining things. As your foot sinks into the soft sand, you'll feel like you've discovered your own tropical paradise. It's quite secluded and you will probably be alone, no footsteps in sight.
Explore the shallow waters, go beachcombing, or simply bask in the sun while enjoying the unspoiled beauty of the Sandy Cay region. As with all of these sand bars, the amount of sand above the surface will depend on the tide level, and the surrounding waters are very shallow, so keep that in mind.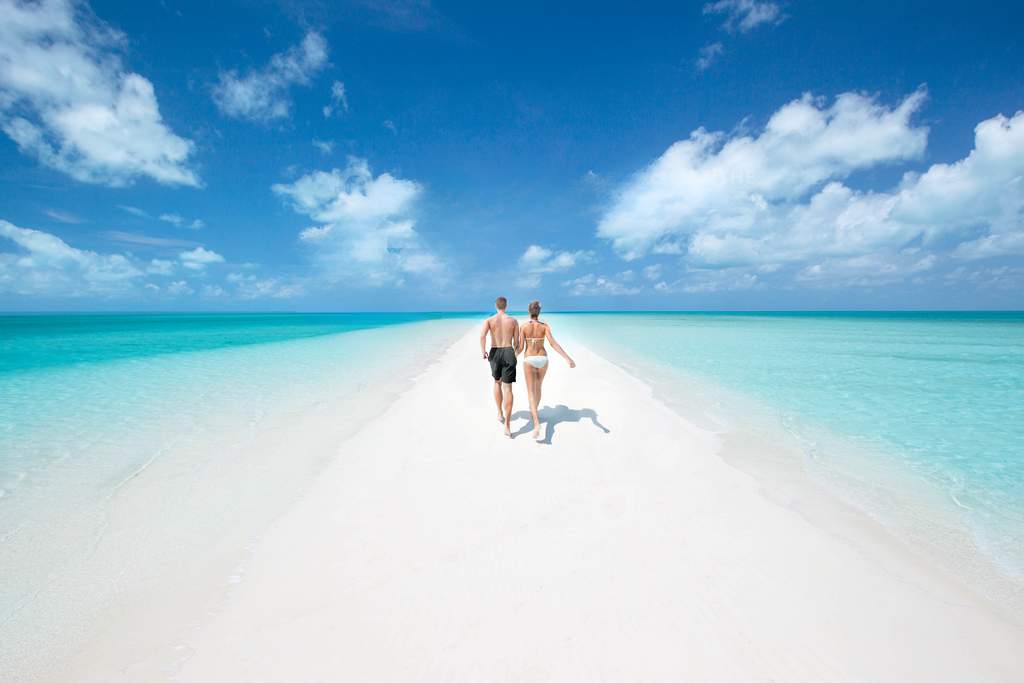 3. Big Farmer's Cay/Musha Cay Sand Bar
Easily one of the most "instagram-worthy" places in the entire Caribbean is Musha Cay Sand Bar, also known as Big Farmer's Cay Sand Bar or the Mile Sand Bar (because it stretches on for a mile). Off the shores, just south of Big Farmer's Cay, is one of the most magical places you've ever seen: a thin stretch of sand framed with turquoise water on both sides. This sand ridge extends gracefully across the azure waters, resembling an endless road of impossibly white sand in the middle of the ocean. If there was a road to paradise, this would be it. And the best part is, you can walk it!
No matter how many sand bars you have visited in the past, walking along this "sand road" is sure to make the list of the most unforgettable moments of your Bahamas trip. It's the breathtaking beauty of the Bahamas untouched wilderness right in front of your eyes.
4. The Sand Bar North of Royal Island
While Royal Island is a private island, its nearby sand bar is not. If you happen to pass through the surrounding waters by boat, it is worth paying a visit to this beautiful sand bar. Royal Island is not too far from Great Abaco where our Navigare base is located. Look for the sand bar just north of the island and you will once again be mesmerized by the stunning natural beauty of our planet. This sand bar is huge and is not hard to spot during low tide when it resembles a vast field of sand in the middle of the sea.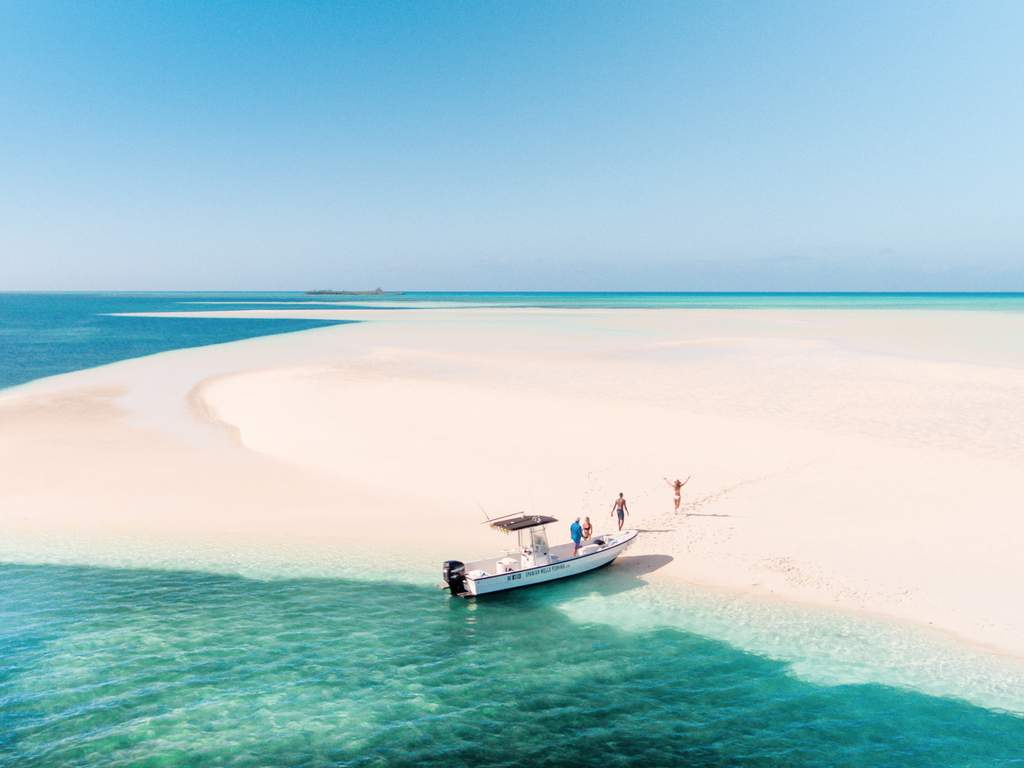 5. Exuma Sand Bar
Located off the west coast of Little Norman's Cay, the Exuma Sand Bar is another gorgeous sand bank emerging from the crystal clear waters. Similar to the sand bank by Big Farmer's Cay, this is another sand ridge that forms a pathway out in the ocean, revealing an otherworldly "sand road" that is nothing short of mesmerizing.
The shallow waters surrounding the sand bar create a breathtaking mosaic of blues and greens, inviting you to take a refreshing dip or snorkel through vibrant coral gardens. Whether you choose to relax under the warm Bahamian sun, go for a stroll along the sand bank or explore the area's abundant marine life, the Exuma Sand Bar promises a memorable experience far from the ordinary.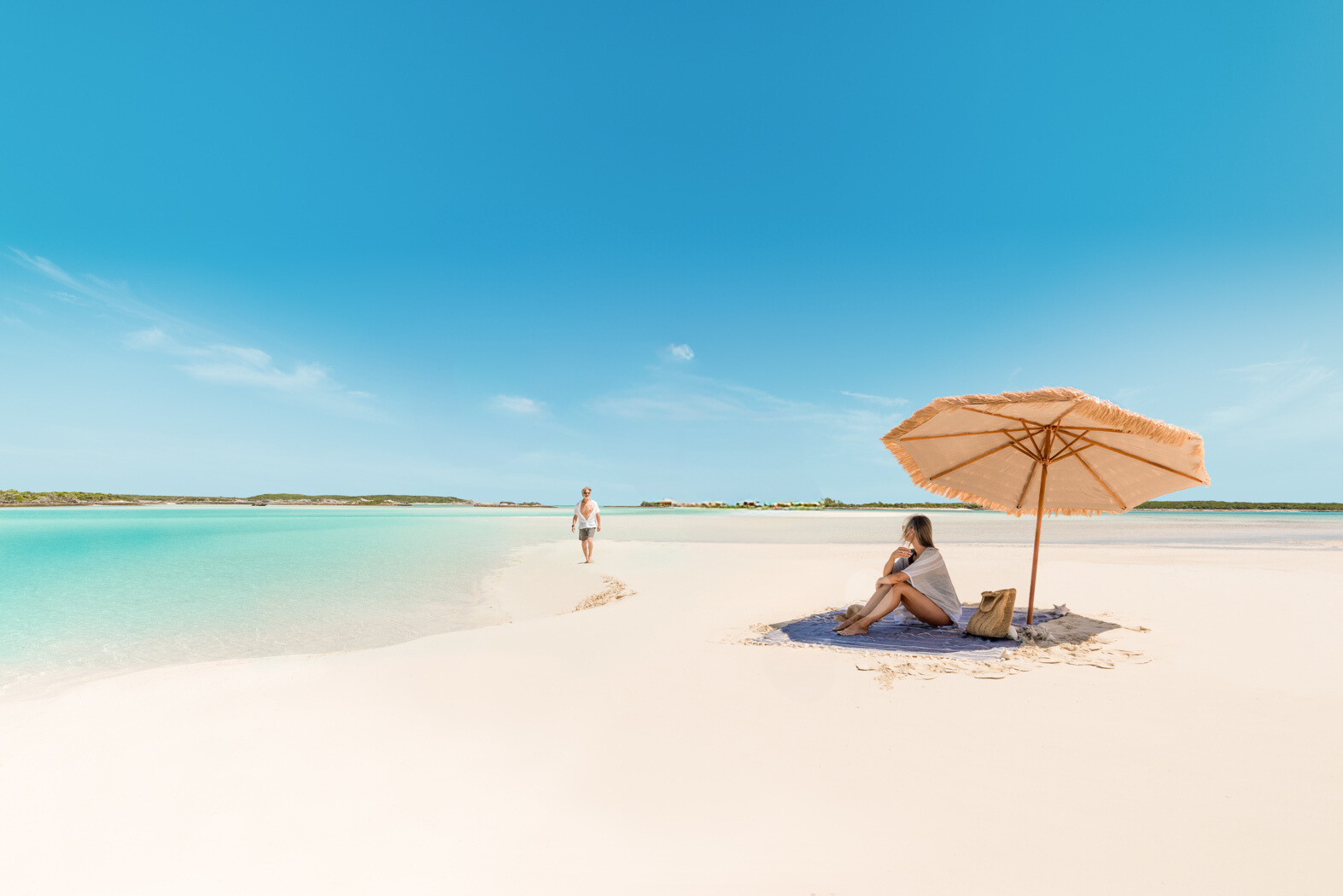 Believe it or not, these five sand bars are only a few of the stunning sand bars spread out among the islands and islets of the Bahamian sea. If you explore the cays by boat (for example on a chartered yacht with Navigare Yachting), it is not unlikely that you will discover even more, as these stretches of white sand seem almost an integral part of the Bahamian marine geography. If the magnificent nature of the Bahamas has not yet taken the breath out of you, these sand bars are sure to do exactly that.
Since 2001, over 300,000+ charter guests have set sail with Navigare - it's safe to say that your yachting adventure will be in capable hands. With 11 exotic locations worldwide, the possibilities are endless! Whether you're an experienced sailor or a first-time adventurer, Navigare Yachting opens up a world of exploration, discovery, and sailing that comes with complete peace of mind.