Among numerous worldwide sailing locations, Navigare Yachting allows you to sail the gorgeous Caribbean Sea and visit the breathtaking BVI beaches.
The Virgin Islands are located in the Caribbean, consisting of four main islands along with more than fifty smaller ones, the island of Tortola being the biggest one. No wonder why it is called a perfect sailing site.
Experience the freedom of sailing along the idyllic Sir Frances Drake Channel at your own pace. Move between the larger island such as Virgin Gorda, Jost van Dyke, and Tortola.
Enjoy some of Anegada's famous lobster specialties and take short stops at the smaller and more intimate islands and bays.
Beautiful BVI beaches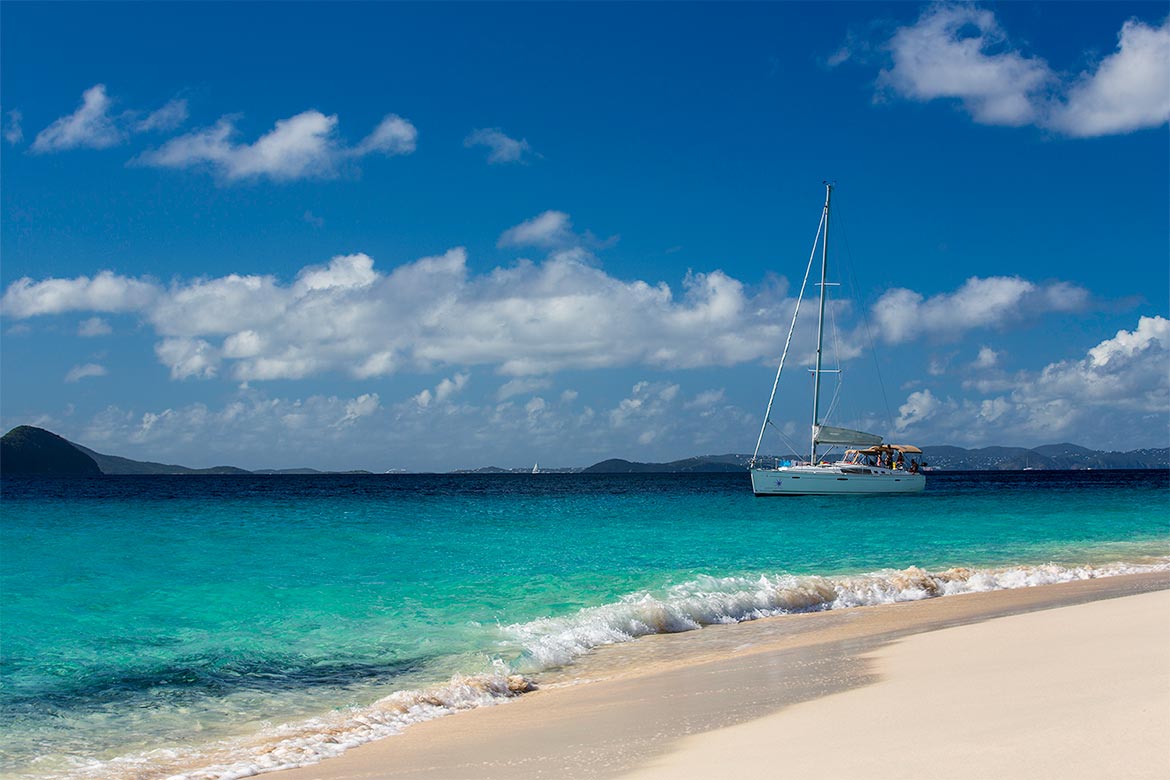 Imagine yourself, one moment swimming in crystal-clear calm waters surrounding Tortola Island and the next one resting in the shade of towering palm trees on White Bay Beach or just soaking up the sun on the yacht.
This, together with warm tropical weather all year round, consistent trade winds, and line-of-sight navigation makes it by far one of the best sailing locations in the world. BVI is family-friendly, relaxing, and astonishing.
In case you like snorkeling, ask your skipper to take you to Horseshoe Reef that's filled with over 300 shipwrecks. Its 18-mile long reef, being one of the largest in the world, is a perfect snorkeling and diving site.
Treasure hunting in the Caribbean
For all of you, treasure hunters out there, a Norman Island also known as Treasure Island is famous because of the legends about pirates and the treasure buried in its ground. Some say that Robert Lewis Stevenson was inspired by Norman Island while writing the Treasure Island novel. Let your charter in the Caribbean inspire you for your projects and bring some fresh ideas to your plans!