Celebrate the Holidays in the Caribbean on a Luxury Yacht
Are you looking forward to the chilly winter weather? If not, we suggest you come and celebrate the Holidays with us in the BVI or Bahamas!
The cooler winter months are approaching and will be here before we know it. Now is the perfect time to plan a sailing vacation in the BVI or Bahamas, while we still have some availability left and unbeatable promotions going on.
December is the most popular time for sailing the Caribbean and our boats usually sell out during this month. Here are 4 reasons why: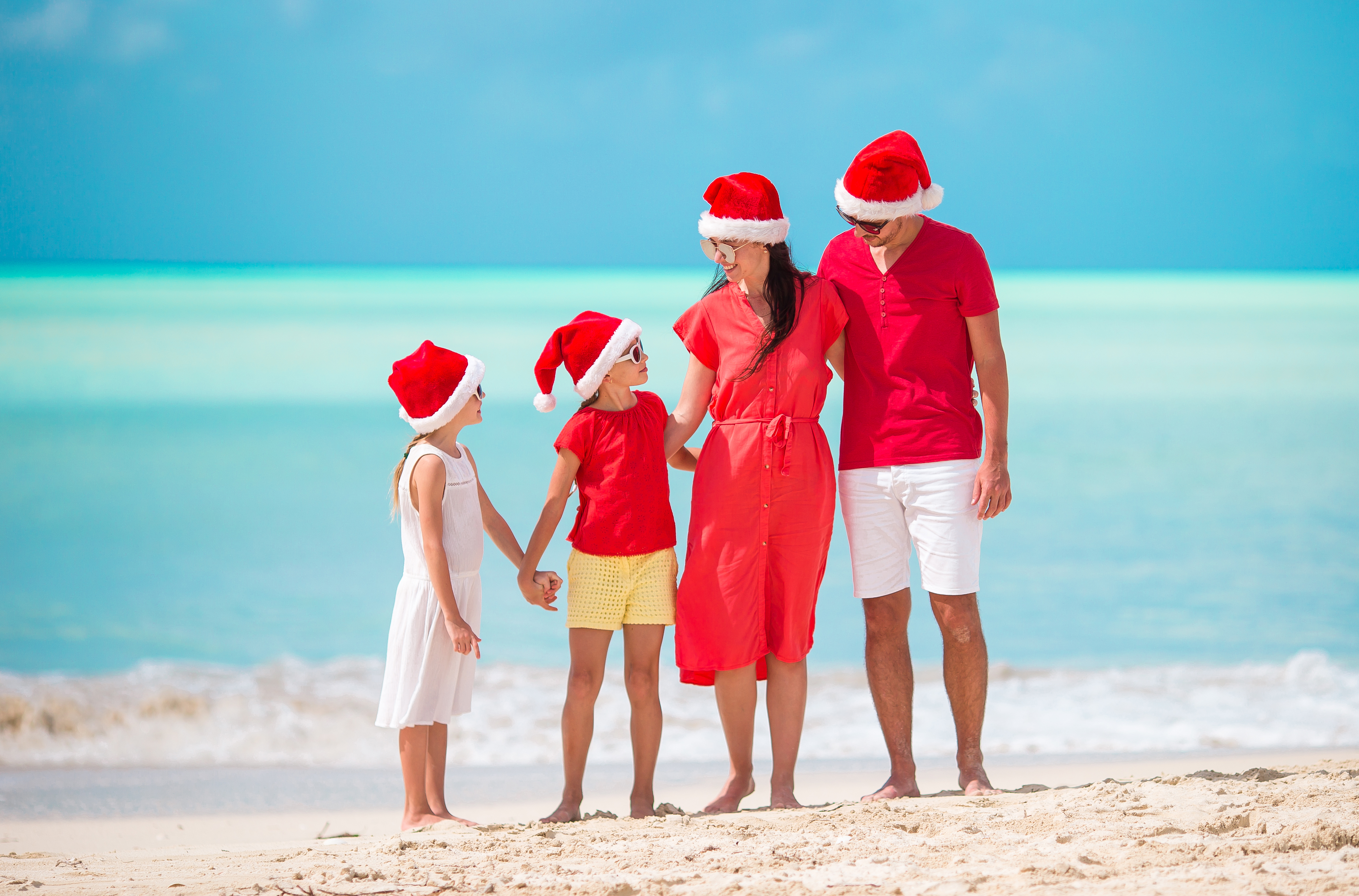 1. Warm Weather
Escape the cold temperatures, the snow, and the slush at home and come and enjoy a Christmas, Thanksgiving, or New Year's celebration in the Caribbean. How about exchanging your winter coat and boots for a swimsuit and flip-flops?
The weather in the Bahamas is warm throughout the year, with temperatures ranging from 75°F to 80°F (approximately 24°C to 27°C) in December. In the BVI, you can also expect warm weather all year, with temperatures slightly above 80°F (27°C) in December.
It's a comfortable month in all of the Caribbean, with temperatures rarely dropping below 75 degrees and mostly sunny weather.
2. Perfect Sailing
The sailing conditions are ideal in both the Bahamas and the BVI in December. Enjoy steady trade winds, calm waters, and sunny skies. The waves reach about 3-4 feet and there is a small tidal range. December is also outside of the hurricane season.
Overall the sailing conditions are very forgiving and suitable for sailors of different levels. By the way, do you know if you have what it takes to charter your own bareboat? Find out in this article.
3. Stress-free Holidays
Say goodbye to the typical holiday hustle and bustle. Instead of navigating through crowded malls and fretting over elaborate dinners, picture yourself lounging on the deck of a luxurious yacht.
No need to spend hours decorating your home and even more time preparing food and buying presents. With Navigare Yachting in the Caribbean, you can trade commercial chaos for tranquility in nature and create lasting memories with your loved ones. Enjoy a serene and enchanting environment for a true holiday feeling without the stress.
4. Unforgettable Memories
On board a Navigare yacht, you can relinquish the harsh strains of the usual winter season and instead embrace the true essence of a holiday. Spend quality time with your loved ones on a sailing charter in the BVI or the Bahamas, two of our most popular charter destinations.
Switch up your typical Christmas or Thanksgiving traditions and experience an unforgettable vacation in an exotic paradise. Recharge your batteries while exploring pristine beaches, hidden coves, and charming coastal towns, all at your own leisurely pace. Return from the winter holidays well-rested rather than exhausted.
These four reasons are why we suggest you escape the dark and cold of the winter this year and embark on a holiday like no other. Join us in the Caribbean, where warm weather, ideal sailing conditions, stress-free holidays, and unforgettable memories await.
As mentioned, our boats usually sell out quickly for the holiday season, so book yours today before it's too late. We also have some great offers available for the 2023 Caribbean holiday season, perfect for last-minute vacation planning!
Since 2001, over 300,000+ charter guests have set sail with Navigare - it's safe to say that your yachting adventure will be in capable hands. With 11 exotic locations worldwide, the possibilities are endless! Whether you're an experienced sailor or a first-time adventurer, Navigare Yachting opens up a world of exploration, discovery, and sailing that comes with complete peace of mind.