Bay Vela Rina
Vela Rina bay is probably the most exotic bay you will find in Croatia, and the locals like to say it represents a touch of the Caribbean in the Mediterranean. It is also called "the pools" with white sand, natural shades, calm water, and a perfect place to rest your soul.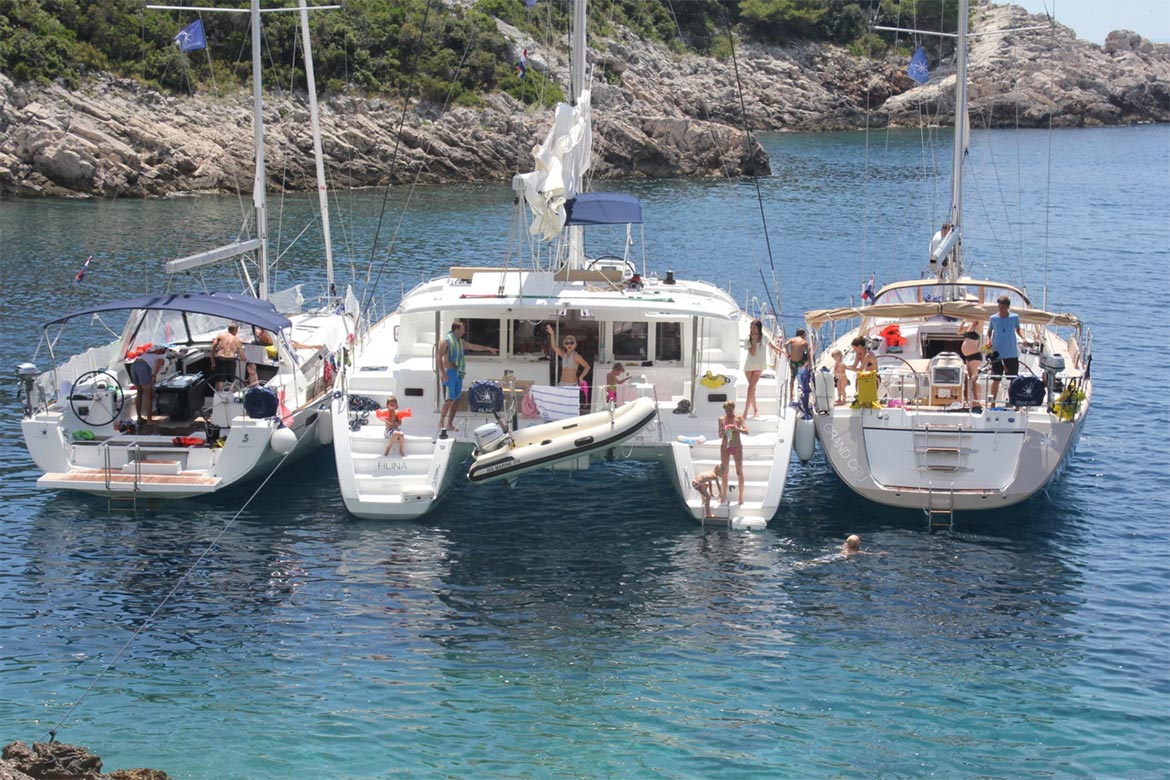 Bay Prisnjak
When on your way to the island of Hvar, one of the bays you will reach is Prisnjak. Small and quiet, easily reachable by yacht, Prisnjak bay makes a great starting point for exploration of the island of Hvar. This crystal clear, azure bay is up to 8m deep while located less than 25m away from the coast. Anchoring there will make you feel like you parked your sailing yacht right on the beach.
If this sounds interesting enough to you, our skippers will be happy to take you there upon your request. In case you've chartered a bareboat, our friendly staff will give you the directions.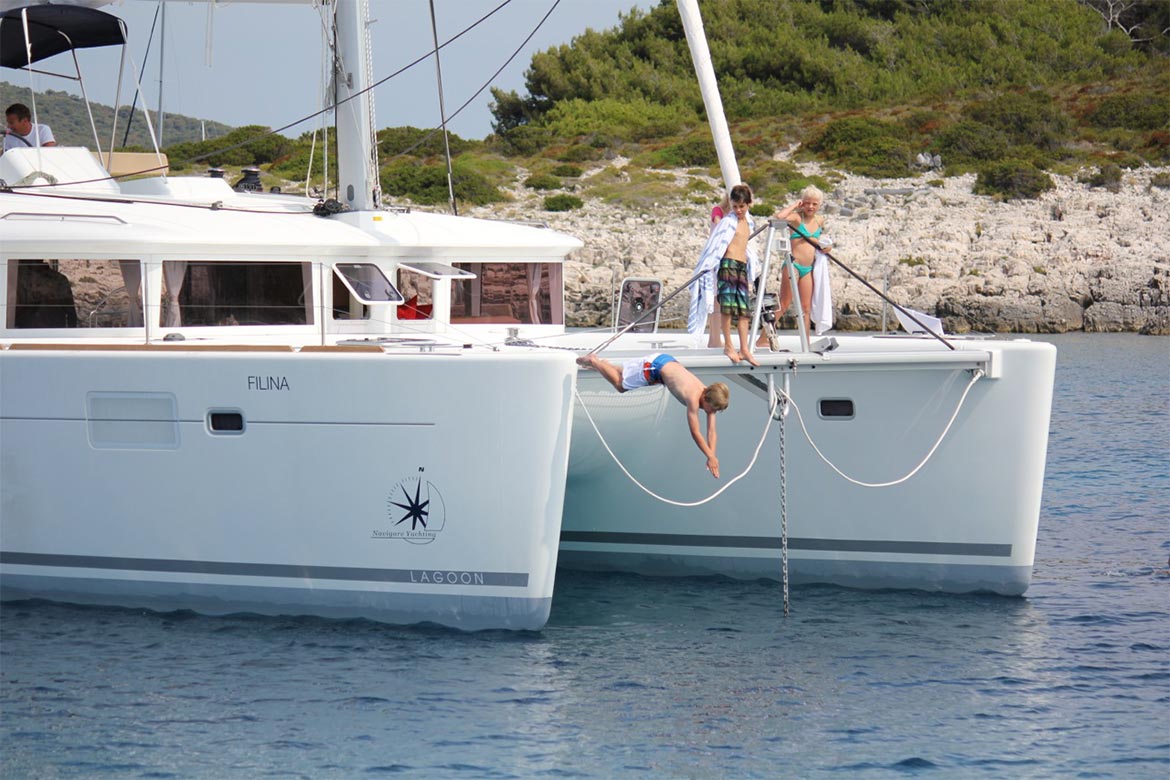 Gluha vala Bay
On the island of Šolta, close to the village Grohote, is where the bay Gluha vala is hidden. This Croatian bay is unique because it is composed of seven smaller bays, and it got its name in ancient times due to its' acoustical properties. Gluha vala may be translated into English as Deaf bay. It is not difficult to imagine how calm and blissful this bay is, isn't it?
Gluha vala is a bay with a rich historical background. According to the archeologists, one of those seven smaller bays used to be a private fishpond of the emperor Diocletian, and there are still some building leftovers to prove it.
Šolta is just a few nautical miles away from our base in Seget Donji and we highly recommend you to visit it as the first stop on your Croatian sailing vacation.
Bay Pritišćina
Being one of the smallest doesn't make Pritišćina bay any less sensational. Quite the opposite! This bay should be placed high on your list of places to visit during your sailing holiday in Croatia. Positioned on the south side of Vis Island, Pritišćina is hardly reachable by land and that makes it a perfect choice for every sailor on the lookout for a piece of privacy. Isn't that what we all want sometimes?