A shoulder-season charter booking may be just the ticket
Looking to get lost in a remote island paradise? It doesn't get much more off the beaten path than the Republic of Seychelles in the middle of the Indian Ocean. The country consists of 115 islands and has a population of fewer than 100,000 people. Get away from it all – quite literally – with a private charter vacation in a boater's utopia.
Define sublime nature
Seychelles has been visited by mariners for centuries, but they were uninhabited before European settlers arrived to stay in the 16th century. These islands define sublime nature and breathtaking beaches. The 41 inner islands are made of granite and are the oldest. Then there are another 74 reef islands in this isolated tropical haven.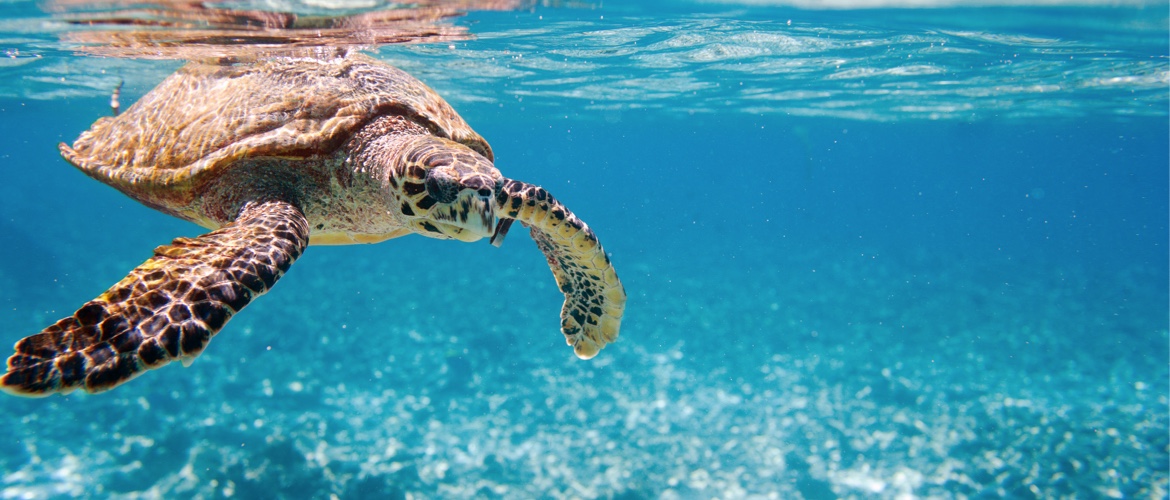 The largest isles are Mahe, Praslin, and La Digue where lush mountains support bird populations that can be found nowhere else. Check out the famous double coconuts (coco de Mer) in Vallee de Main and the giant tortoises at Curieuse. The vanilla plantations on La Digue are a treat for the nose and some of the best snorkeling can be found at Coco Island. It's a laid-back Robison Crusoe wonderland but that doesn't mean you'll be short on things to see and do.
Browse charter options in Seychelles.
The white sand beaches
Half of Seychelles is a natural preserve to protect birds (like the bulbul, black parrot, and fruit pigeon) as well as those amazing tortoises that can only be found here and in the Galapagos Islands in the South Pacific. The white sand beaches and colorful reefs are enticing but so are the fine restaurants and boutiques which add a bit of fun and luxury.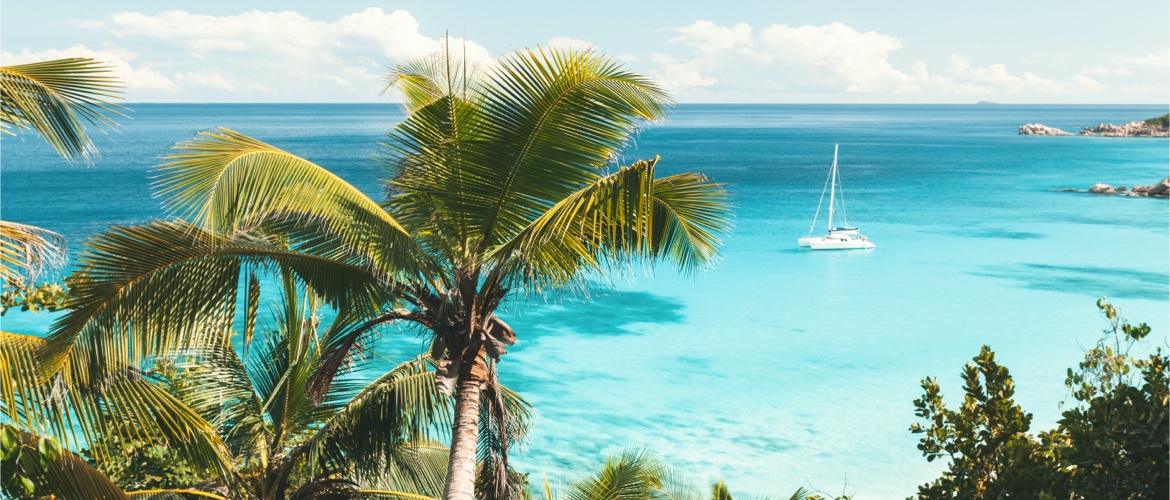 Creole (coming from early French settlers) and English are spoken. The climate is mild with year-round temperatures between 78 and 88 degrees Fahrenheit. The southeast trade winds blow 10-20 knots from May to November and the islands don't experience cyclones so skippers of most skill levels will be able to manage a bareboat. If you're not sure of your sailing skills, Navigare Yachting can provide a professional captain who can teach sailing and bring you to the best anchorages, all on the same vacation.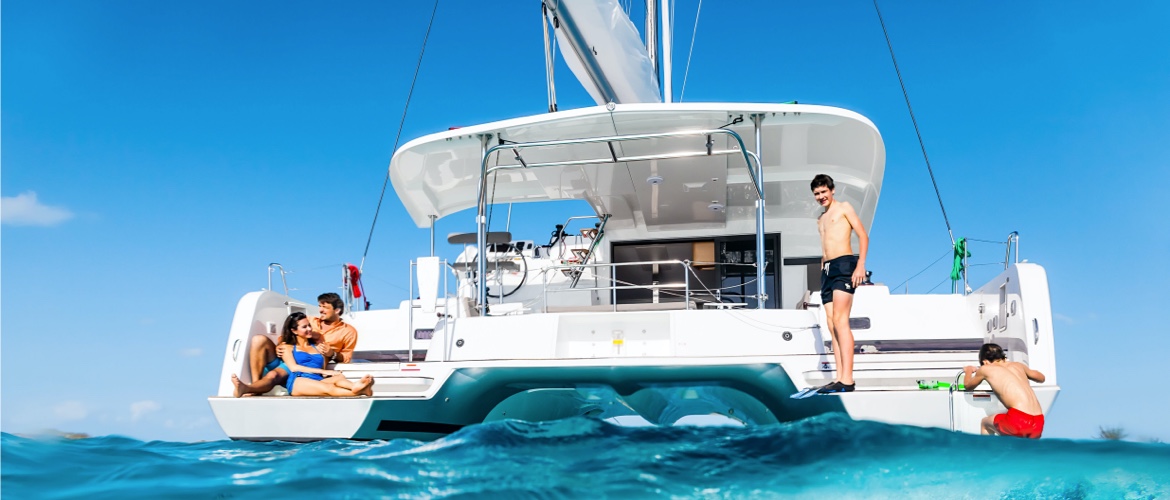 Off-peak charter offer advantages
The winds and current switch direction in November when the monsoon season brings the most rainfall, specifically from December to March. Of course, it's still warm rain and mild seas so it's very pleasant and the shoulder or low seasons may be a great time to charter. Off-peak charters offer advantages: First, expect to find peace with open anchorages, available moorings, and bars with plenty of seating. Getting away from it all takes on a whole new meaning when the best snorkel spots are nearly private and where yours are the only footprints on a sandy beach.
You'll also find good value on an early-season charter. You may find a bargain price, have a better chance of securing the model and year of boat you prefer, and you'll have more time to explore at a leisurely pace.
Chartering in Seychelles is truly an experience not everyone can claim so get away from the typical and opt for the extraordinary – especially early in the season.
DISCOVER MORE AND BOOK TODAY