Best Gift Ideas for New Boat Owners
If a friend, acquaintance or a family member has just become the proud owner of a boat, you may be wondering what gifts would be appropriate to celebrate this exciting occasion? From practical to whimsical, there are a variety of gifts that can help new boat owners make the most of their boat ownership and time on the water. Here are the top 12 suggestions for gifts that are sure to be appreciated.
1. Life jackets
Safety is always a top priority when it comes to boating, and life jackets are an essential piece of equipment for anyone who plans to spend time on the water. If the new boat owner doesn't already have a life jacket, consider giving them one as a gift. Just remember that they are sized in weight ranges so you need to know approximately how much your gift recipients weigh. There are many different styles and colors to choose from, so you're sure to find one that suits their taste and needs.
2. Waterproof phone case
Boating is a great way to disconnect from technology and enjoy the natural beauty of the water. However, it's still nice to have a way to stay connected with friends and family and it's important to be able to call for help in case of an emergency. A waterproof phone case is a practical gift that will allow the new boat owner to keep their phone safe and dry while out on the water. This is a great option if you are looking for a less expensive gift. You can find one for $5-$20 and it's perfect to bring to a dinner party for example alongside a bottle of wine.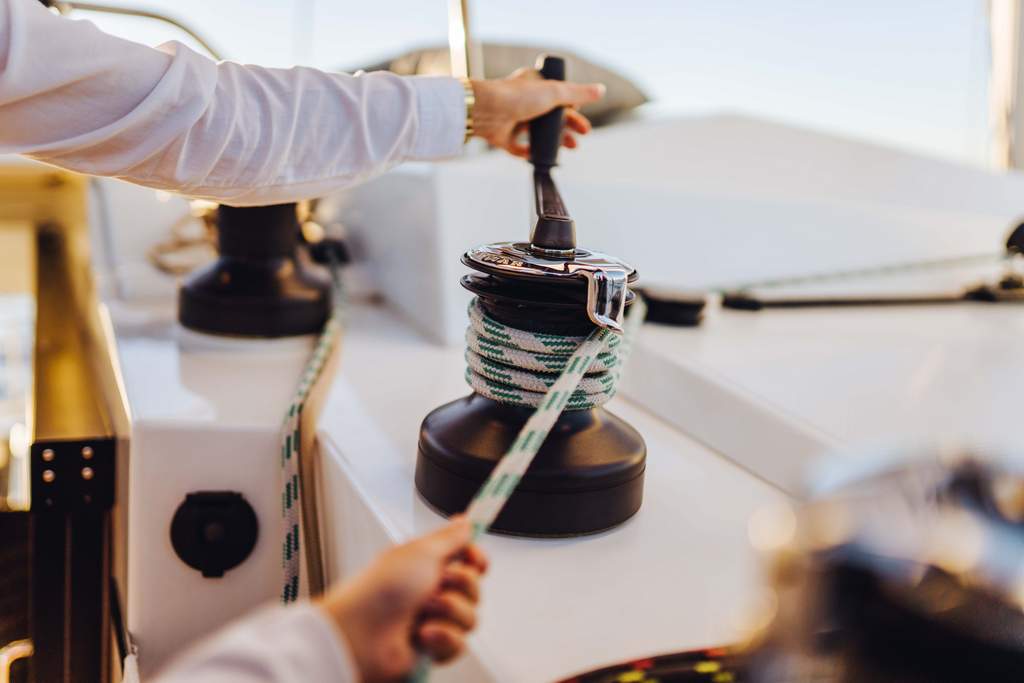 3. Boat maintenance kit
Keeping your boat spotless and in good condition requires regular work and maintenance, and having the right tools and supplies on hand can make the job much easier. A boat maintenance kit is a thoughtful gift that will help the new boat owner keep their vessel in top shape. Maintenance kits come in different shapes and forms, ranging from basic cleaning and polishing supplies to more advanced tool kits and repair boxes. If the boat owners have purchased their boat in a charter program, like Navigare Yachting, that takes care of the cleaning and the maintenance of the vessel, a more basic kit including essential cleaning supplies or emergency repair tools may be the most useful.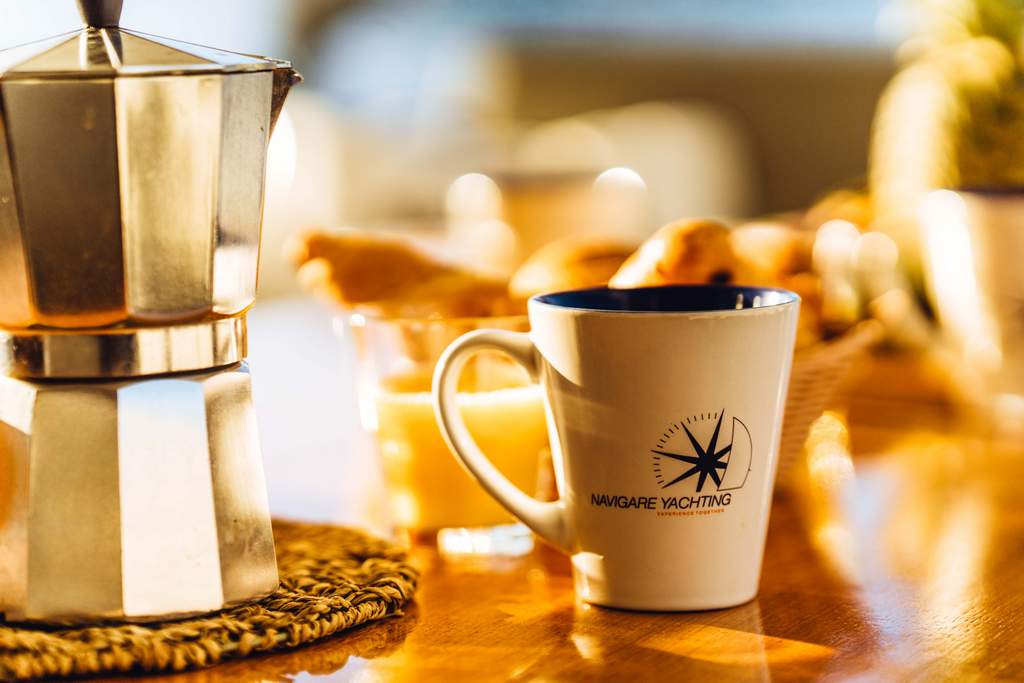 4. Personalized gear and items
For a more personal touch, consider giving the new boat owner some customized gear and items. This could include clothing items like hats, t-shirts, or jackets with the name of the boat embroidered on them. Personalized gear is a fun way to celebrate the new boat owner's accomplishment and show off their pride in their vessel. This is another gift idea with a huge range of options. Apart from clothing, consider anything from doormats, life rings, bottle coolers, can coolers, coffee cups, coasters and serving trays customized with the name of the boat. It's a gift that could make the brand-new boat feel more inviting and personal, and it's both thoughtful and sweet.
5. Marine GPS or Chartplotter
Navigating the water can be a challenge, especially for new boaters. A marine GPS can help make the process easier and more efficient. It can also provide valuable information about weather patterns, tide levels, and other important factors that can affect boating conditions. A marine GPS is a practical gift that any new boat owner will highly appreciate. It's definitely in the more expensive category, ranging anywhere from $300 to over $1,000. If you have close friends or family members who have just become boat owners, this may be fitting as a group gift for a special occasion when you want to give something of higher value and many people are chipping in.
6. Boat First Aid Kit
As much as we hope that this gift will never be used, a first aid kit could not only come in handy to address minor ailments but could even be life-saving in the unlikely event that a medical emergency occurs on the water. With a first aid kit on board, the new boat owners can swiftly treat minor injuries and potentially prevent them from escalating into more serious situations. From cuts and bruises to seasickness, sunburn, and sunstroke, a properly stocked first aid kit ensures that the necessary supplies and medications are readily available to offer immediate relief. With this gift, you're not only demonstrating your care and concern for their well-being but also empowering them to embark on their seafaring adventures with a sense of confidence and preparedness. The first aid kit is another gift that falls in the more expensive category, typically ranging from $50 to $350.
7. Waterproof Bluetooth Speaker
One of the joys of boating is listening to music while enjoying the open water. A waterproof Bluetooth speaker is the perfect gift for music lovers, allowing them to play their favorite tunes while out on the boat without worrying about damage from water or spray. Outdoor bluetooth speakers come in all different sizes and price ranges and can be a fitting gift regardless of your budget and relationship with the gift recipients. Who doesn't love some music while they're sailing, relaxing in the cockpit, or having friends over for cocktails? You certainly don't need to be a party person to enjoy it!
8. Portable Water Filtration System
When you're out with the boat, it's important to stay hydrated, but you may not have access to pure drinking water all the time. A portable water filter is a practical gift that will ensure the new boat owner always has access to clean drinking water. No matter where their travels take them, they have the ability to stay hydrated and healthy with this practical gift. There is a whole range of products within this category, from pitcher purification systems and mini water filters to straw filter systems and filter pumps. Any of these products could make a great gift for new boat owners.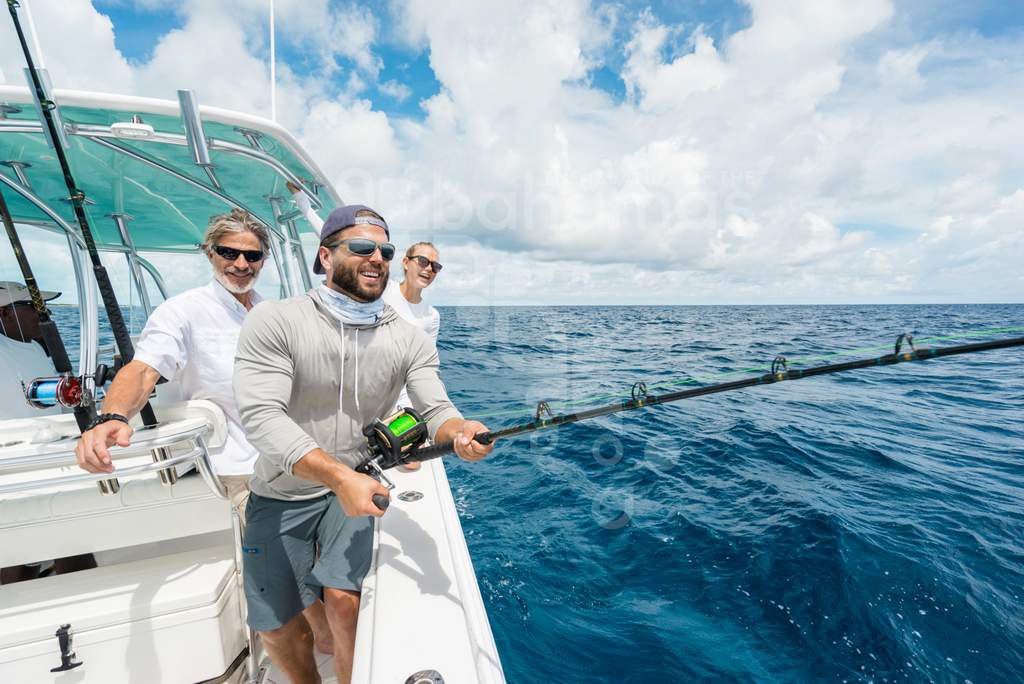 9. Fishing Gear
For boaters who love to fish, fishing gear is an excellent gift choice. From rods and reels to tackle boxes and lures, there are many different types of fishing gear to choose from. Look for items that suit the new boat owner's preferred type of fishing, whether that's freshwater or saltwater, fly fishing or spinning. If you are into fishing yourself, you probably already have a good idea of what to get. If not, however, ask a fishing supply store representative for advice or choose some of the most basic supplies.
10. Waterproof Bag
One item that should be on every new boat owner's radar is a reliable and durable waterproof bag to keep essential belongings safe and dry while out on the water. It's the perfect solution, ensuring that personal items, electronics, and documents remain protected from the unpredictable elements. From compact sizes to spacious backpack-style options, there are a variety of waterproof bags available to suit different preferences and needs. By gifting new boat owners with a waterproof bag, you're equipping them with an essential tool that enhances their boating experience and safeguards their belongings. So, whether they're embarking on a day trip or a longer voyage, they can navigate the waters with confidence, knowing their possessions are secure and protected against the forces of nature.
11. Eyeglass Chains
Why not strike a balance between practicality and style? With eyeglass chains, new boat owners can keep eyewear secure and readily accessible in a dynamic and unpredictable boating environment. With the gentle sway of the waves and the occasional gust of wind, the risk of losing or misplacing eyeglasses increases exponentially. These chains offer a practical solution, ensuring that glasses are conveniently within reach at all times, whether lounging on the deck, sailing, or participating in water sports. Eyeglass chains are a practical gift in the less expensive category and come in handy for any boat owner, whether they wear vision-corrective glasses or sunglasses. Next time they embark on a boating adventure, they can keep their eyewear securely in place and revel in the beauty of the open waters without the worry of misplaced glasses.
12. Boat-themed Artwork
For a more decorative gift, consider boat-themed artwork. From paintings to photographs to sculptures, there are many different types of artwork that celebrate the beauty of boating and the water. This gift might be less practical than the above-mentioned options, but no less appreciated by boating people. Choose a piece that reflects the new boat owner's personality and tastes for a truly personalized gift. Here is an opportunity to make the boat feel more like home, and it could be the perfect present if your gift recipients already have thought about everything they need in practical terms.
There are many great gift options out there for new boat owners. Whether you choose a practical item like a life jacket or a more personalized gift such as customized gear, your thoughtfulness, and support will surely be appreciated. Gift hunting can be a painstaking challenge no matter how well you know your gift recipient. Use our twelve suggestions as a starting point and don't be afraid to think outside the box. With your creativity and personal knowledge of the boat owner's tastes and needs, you are sure to come up with a gift that will be treasured for a long time to come.
Since 2001, over 300,000+ charter guests have set sail with Navigare - it's safe to say that your yachting adventure will be in capable hands. With 11 exotic locations worldwide, the possibilities are endless! Whether you're an experienced sailor or a first-time adventurer, Navigare Yachting opens up a world of exploration, discovery, and sailing that comes with complete peace of mind.