Do you love to be on the water? Would you like to spend more quality time with family and friends on a boat while cruising in paradise?
Yes, there are ways to accomplish these goals without falling victim to the humorous saying "a boat is a hole in the water into which one throws money".
Whether you already know how to sail or are just getting started, Navigare Yachting allows you to invest in a yacht with significant returns. By placing your yacht in our charter fleet, you will not only generate income to offset your cost of ownership significantly, you'll find that our investment programs deliver turnkey sailing holidays while reducing the stress of maintaining and watching over your boat.
Here are the top 3 reasons why buying a boat is a good investment:
1. Your sailing holidays pay for themselves
When you place your boat in our charter fleet, Navigare Yachting gives you extensive "owner sailing" time on your own yacht or other boats in our fleet. Depending on the popularity of the season and the boat size you choose to sail on, you may sail up to 12 weeks per year.
And because your boat is chartered out to Navigare guests the rest of the season, you'll receive a guaranteed or variable income each year as well (depending on the program you choose). This means your sailing holidays will pay for themselves! When you buy a boat with Navigare, you're making a lifestyle investment.
And through our Holiday Program, you'll get to sail in many parts of the world or trade your sailing time for rent-free luxury properties through our partnership with THIRDHOME.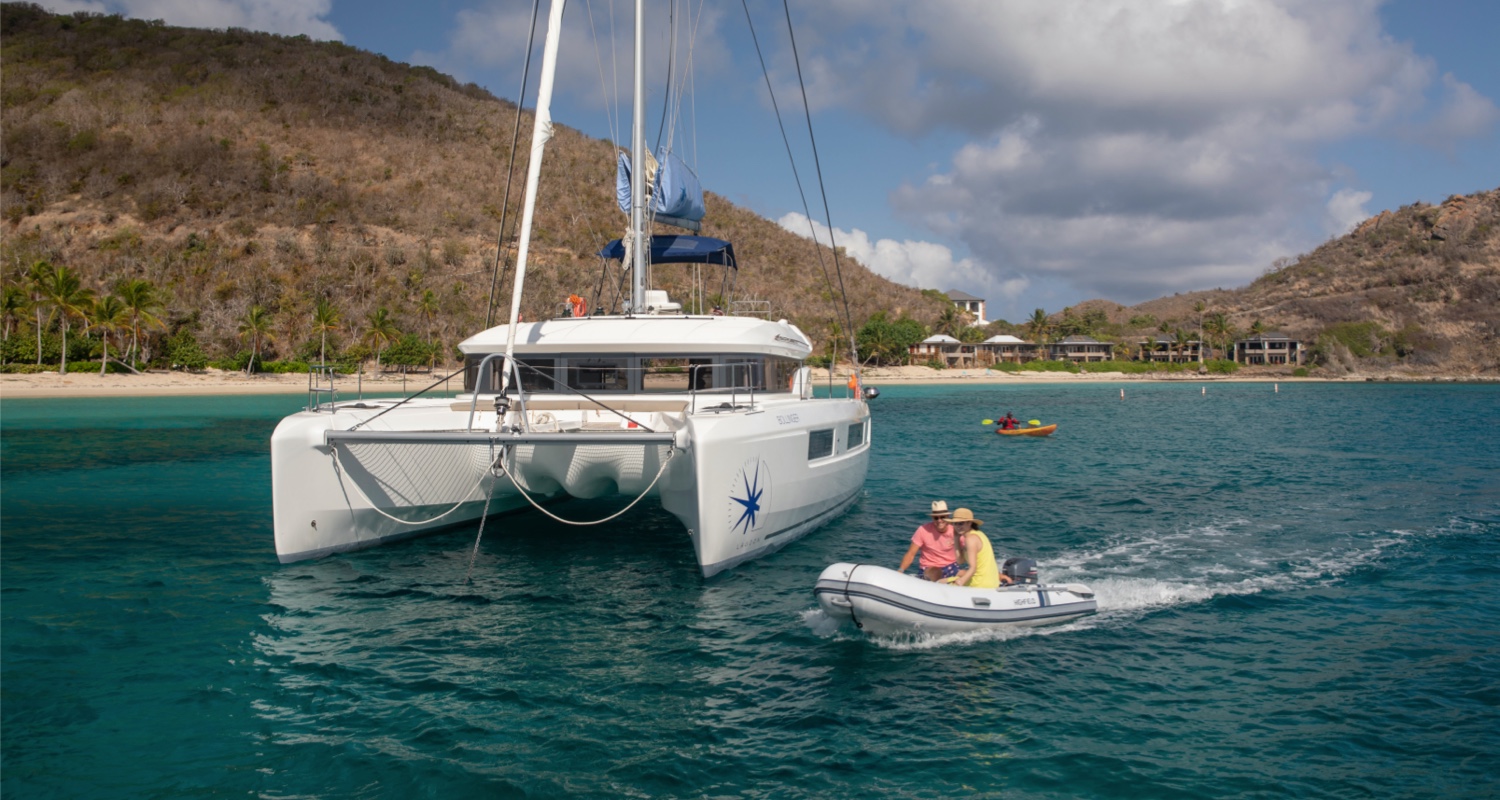 2. Your boat also pays for itself
In our guaranteed program, the Complete program, Navigare Yachting pays out a guaranteed income to you ranging from 6 to 9% of the yacht's purchase price each year with zero-cost maintenance. The return on your investment varies by boat model and base location and will be set at the time you buy your boat with Navigare.
To maximize your investment, it's best to buy the boat that's most popular in the charter (for example a 45-52 ft catamaran) in an exotic location where the season is the longest (such as Croatia, Greece, or Seychelles). Your income will then pay for the mortgage of the boat (should you finance the purchase). And at the end of the charter program, you will be able to resell the boat for more than the loan balance – while recouping your initial down payment. Hence your boat will have paid for itself and your sailing holidays throughout the duration of the program!
Buying any boat isn't necessarily a good investment; buying your boat in Navigare's charter fleet through our turnkey program is by far the best way to maximize your returns and enjoy hassle-free sailing.
Depending on where you pay your taxes, you may prefer to run an active business. In that case, you'll want to explore our tax-advantaged investment program called the Ultimate program; further guidance will be provided by Navigare as well as our recommended third-party fiduciary advisors.
Rest assured we'll speak about your goals together so we can tailor our boat ownership program to your specific needs.
3. Turnkey maintenance and zero operating costs
The first step in buying a boat in the charter that will make a good investment is to make sure it's equipped appropriately for its destination. With our track record as a charter operator spanning over 20 years, we are uniquely positioned to recommend the level of equipment of your boat to maximize your returns.
Once your boat begins its charter program in the Navigare fleet, we manage the entire charter operations from start to finish including charter booking, turnovers, maintenance, and repairs, and we take care of all the logistics: boat registration, slip, insurance, and more.
In our Complete program, all of these operating costs are the responsibility of Navigare Yachting. The guaranteed annual return expressed as a percentage of the purchase price of the yacht is exactly the income you'll receive from Navigare with no added expense to you regarding the care and maintenance of your boat or the charter operations.
Throughout the duration of the charter program, transparency in boat maintenance is a critical component of our ownership programs. It's the reason we've developed our own maintenance platform to ensure we take care of your boat as if it were our own. Through this platform, we schedule and record the maintenance tasks associated with your boat.
And when your boat is retired from the charter fleet and is released to you, you'll receive a maintenance logbook, and your boat will hold a higher resale value. Because of the special attention we bring to care and service, Navigare Yachting is the only operator in the charter industry who can guarantee income on your charter boat for up to 7 years.
There comes a time in life when you realize your most important asset is something you cannot keep in the bank: your time. And so beyond the financial benefits of buying a yacht in the Navigare fleet, you'll enjoy the stress-free way to own a boat while maximizing your time and enjoyment on the water. And as you join the Navigare family community you'll realize that buying a boat in our fleet will not only be a good investment – it will be the most fun and exciting investment you'll ever make!