5 Best Travel Tips for the Bahamas
Following in the wake of last week's blog article (5 Best Travel Tips for the British Virgin Islands), here is an article about the best travel tips for another one of our Caribbean destinations: the Bahamas.
Whether you have questions about traveling to the Bahamas, what to bring or simply want some inspiration for things to do, continue reading as this article has it all. Don't forget that our team is always here to support you and answer all of your questions regardless of whether you have a charter booking with us yet or not.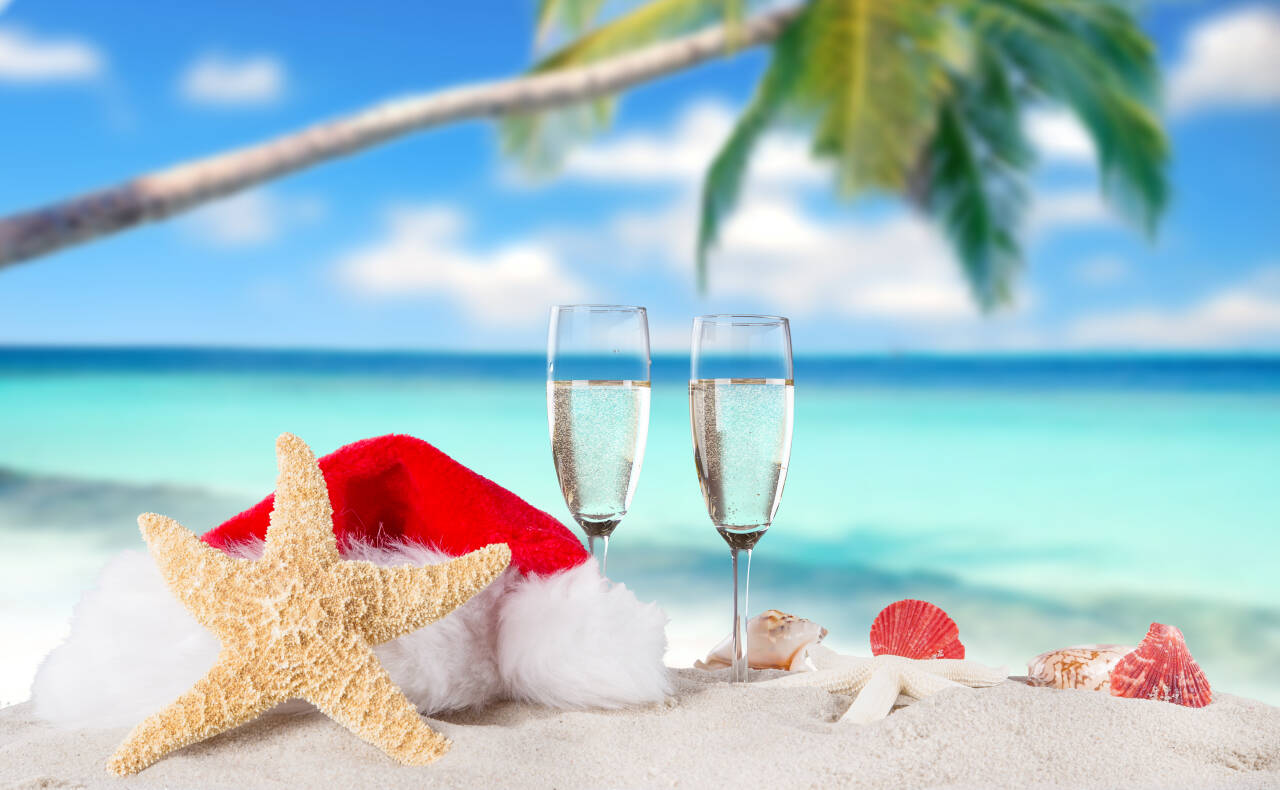 Bahamas Travel Tip #1: Pack light and only bring the essentials
Remember to pack light for your yacht charter. Yachts typically have limited storage space so only bring what you need for the time you will be away. This also makes your overall travel experience much better; who likes lugging around huge suitcases anyway?
Keep in mind that marinas usually offer laundry service, so if you sail for several weeks you can do laundry throughout your sailing trip which can bring down your luggage load significantly.
Some essentials to bring include sunglasses, a sun hat, reef-friendly sunscreen, insect repellent, a reusable water bottle, swimsuits, shorts, t-shirts or tank tops and flip flops.
A waterproof pouch for your phone and a larger waterproof bag for bigger items are also great things to bring. They can help you keep your belongings safe and protected from water and the ocean spray that may reach them on the deck.


Bahamas Travel Tip #2: Rent a car (while ashore)
In the last blog article, we recommended renting a car in the BVI while going ashore on one of the big islands and the same goes for the Bahamas.
Similar to the BVI, the best way to get around the islands in the Bahamas is by car. Buses exist but are not as common or reliable. If you plan on visiting many places and staying on the island for a day or two, renting a car may be the most cost effective option; the cost of the taxi rides will add up quickly (keep in mind that Lyft and Uber are not available in the Bahamas). Not to mention, the rental car will be quicker and more convenient than having to call for a taxi everytime you need to go somewhere.
Just like in the British Virgin Island, the traffic in the Bahamas is left-sided, so you do need to be mindful of that while driving, but don't let that deter you. Renting a car could still be worth it.


Bahamas Travel Tip #3: Experience the Junkanoo Festival
If you are going to the Bahamas around Christmas and New Years Eve (which by the way is the peak season for sailing in the Bahamas) you are in for a treat. Junkanoo is a traditional Bahamian festival celebrated on December 26 and New Year's Day. Nassau typically hosts the biggest Junkanoo celebration, but smaller celebrations take place throughout the Bahamas.
Junkanoo is a vibrant carnival featuring drum music, parades, costumes and thousands of people dancing in the streets. It's a tradition that is believed to have originated from the time of slavery as enslaved Africans were granted time off around the Holidays. They are said to have turned to the streets for a joyous celebration that later evolved into what is now the colorful Junkanoo festival.
By the way, if you won't make it to the Bahamas this Holiday season, just know that Junkanoo is also celebrated on some Saturdays in July.


Bahamas Travel Tip #4: Find the best travel route to Marsh Harbour
Leonard Thompson Airport, also known as Marsh Harbour International Airport, is only 10 min away from our base, so flying here may indeed be the most convenient option, especially if you can find a direct flight (there are several from Florida). It's usually not hard to find reasonable airfare with Airlines such as BahamasAir, American Airlines, JetBlue, United or Delta to name a few. From the airport in Marsh Harbour we offer transfers upon request. Abaco actually has an additional airport, Treasure Cay International, but flights are normally cheaper to Marsh Harbour.
Depending on where in the US you fly from, you might find that flying to Nassau makes more sense.The easiest way to get to Marsh Harbour from Nassau is by airplane so you need to book the connecting flight between the two islands. The flight between Nassau and Marsh Harbour only takes 35 min and the current rate is $117 (or $134 for a refundable ticket). There is a ferry option as well, but it takes 12 hours and only departs once per week.

Bahamas Travel Tip #5: Stay at the Conch Inn
If you are looking for a place to stay before or after your charter with us, we wholeheartedly recommend staying at Conch Inn. Conveniently situated right next to our Navigare base at the marina, the Conch Inn offers a compelling combination of convenience, quality rooms, and exceptional service, all at an incredibly competitive price.
As the local host, Conch Inn plays an important operational role in the marina and the island as a whole, making sure everything runs smoothly. Needless to say, it's with great pride that we present them as our main accommodation partner for your charter adventure in the Bahamas.
Guests at the Conch Inn can choose between garden view rooms or waterfront view rooms with different layouts, expertly catered to your preferences for the most scenic and comfortable experience. There is also a restaurant in the Conch Inn Marina called Snappas Bar & Grill that we highly recommend trying during your stay. It's the perfect lunch before boarding your charter boat or a delicious waterfront dinner for a night in the marina.


These are only a few travel tips for the Bahamas, but we hope they can help you plan your sailing charter and experience the best vacation possible.
Let us guide you even further to make the most of your sailing experience in the Bahamas by contacting our charter specialists. Reach out to us here or chat with us online.
For more inspiration and ideas about what to do in the Bahamas, as well as information about upcoming events, check out Bahamas' travel website.
Time to get excited! Take advantage of our incredible deals and book today. We can't wait to welcome you onboard and let you see for yourself why this base was awarded the TripAdvisors Travelers Choice Award 2023.
Since 2001, over 300,000+ charter guests have set sail with Navigare - it's safe to say that your yachting adventure will be in capable hands. With 11 exotic locations worldwide, the possibilities are endless! Whether you're an experienced sailor or a first-time adventurer, Navigare Yachting opens up a world of exploration, discovery, and sailing that comes with complete peace of mind.