The British Virgin Islands (BVI) are a paradise for everyone from nature lovers and beach-goers to sailors and water sports enthusiasts. This archipelago of over 60 islands and cays offers a wealth of natural beauty, from the turquoise waters and white sand beaches to the lush green hills and coral reefs.
With some of the best sailing conditions in the world, BVI is a top destination for sailors of all levels, and it's no surprise it's one of our most popular bases. Our Navigare BVI base is centrally located in modern Nanny Cay Marina, one of the premier locations for sailing charters in the BVI. With all of its beautiful islands and cays, the ideal way to explore the BVI is from the water, so book your sailing charter today to experience everything that BVI has to offer.
Whether you are a seasoned charterer or a first-time visitor, here are some of the best things to do in the BVI during your sailing charter: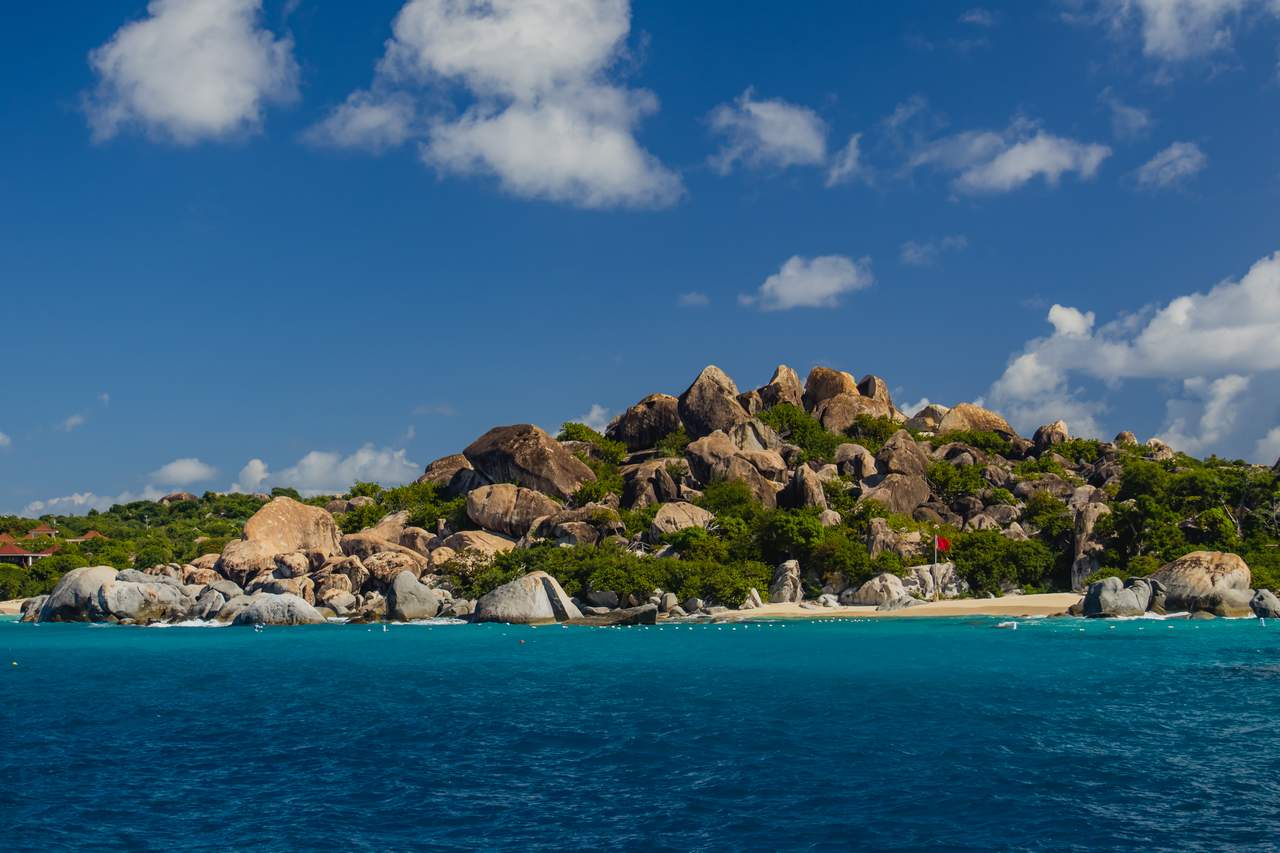 1. The Baths: This geological wonder is one of the BVI's most popular attractions. The Baths are a series of giant rock formations that form natural pools, grottoes, and tunnels on the beach at Virgin Gorda. Formed by eroded granite, this maze of boulders is the perfect natural site to spend a morning during your charter vacation. Swim, snorkel, and explore this unique array of rocks and caves. Come early to grab a mooring ball, and while you're ashore, go for a little hike in this beautiful National Park.
2. Full Moon Party at Trellis Bay: If you're in the BVI during a full moon, head to Trellis Bay on Beef Island for a lively celebration. You'll find live music, food stalls, and a bonfire on the beach, as well as vendors selling handmade crafts and souvenirs. You may also see fire shows and dance shows and perhaps enjoy a delicious tropical drink. The mooring balls fill up quickly, so we recommend arriving before 1 pm or plan to travel further by dinghy.
3. Wreck Diving: The BVI is known for its excellent diving sites, and some of the best are the shipwrecks. If you are looking for a real diving adventure, check out the world famous RMS Rhone, located near the west shores of Salt Island. This incredibly well-preserved ship, a British mail steamer that sank in a hurricane in 1867, is not famous without reason. In addition to some remarkable views of the wreck, there's also plenty of coral and other marine life to admire. You can explore the wreck, which lies in about 30 to 80 feet of water, by yourself or book a diving tour. The site is suitable for divers and snorkeling enthusiasts of all levels. P.S. Navigare charters come fully equipped with everything you need to enjoy snorkeling in the BVI.
4. Surfing at Josiah's Bay: While the BVI is not a well-known surfing destination, Josiah's Bay, on the northeast shores of Tortola, offers some decent waves during the winter months. Take a surfing lesson at the local surf school or rent a surfboard and enjoy the waves on your own. If surfing is not for you, they also rent out paddleboards and bodyboards at this location. Overall, the sandy beach at Josiah's Bay is a great spot to just relax, swim, and enjoy the scenery.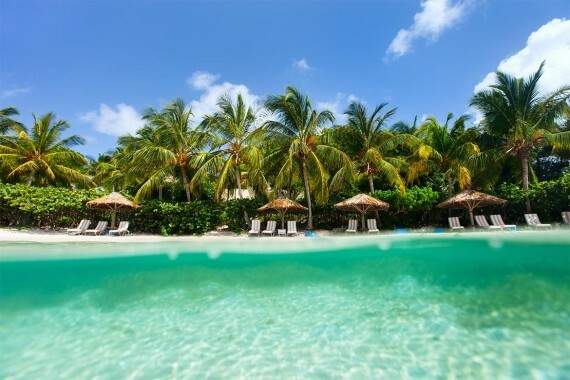 5. Anegada Island: This flat coral island is a hidden gem in the BVI. Anegada, the most distant of the British Virgin Islands, is known for its miles of pristine beaches, crystal-clear waters, and excellent snorkeling and diving sites. While you're here, make sure to try the local lobster, which is considered one of the best in the Caribbean. If you plan on staying a little longer, we recommend renting a car or motorbike and doing a tour around the island.
6. Horseshoe Reef and Conch Island: Horseshoe Reef and Conch Island are two locations on Anegada worth visiting. Horseshoe reef has plenty of dive sites including various shipwrecks and coral reefs. If you're a fan of conch, you won't want to miss nearby Conch Island. This small island is home to a conch farm, where you can learn about the lifecycle of these fascinating creatures and even taste some fresh conch salad. This incredible reef can only be explored with a guide, which is recommended anyway so you don't miss the interesting history of this place. In fact, the heaps of conch shells in the water were built as fishermen over the last 200 years have cleaned their catches and dumped the shells before returning to shore.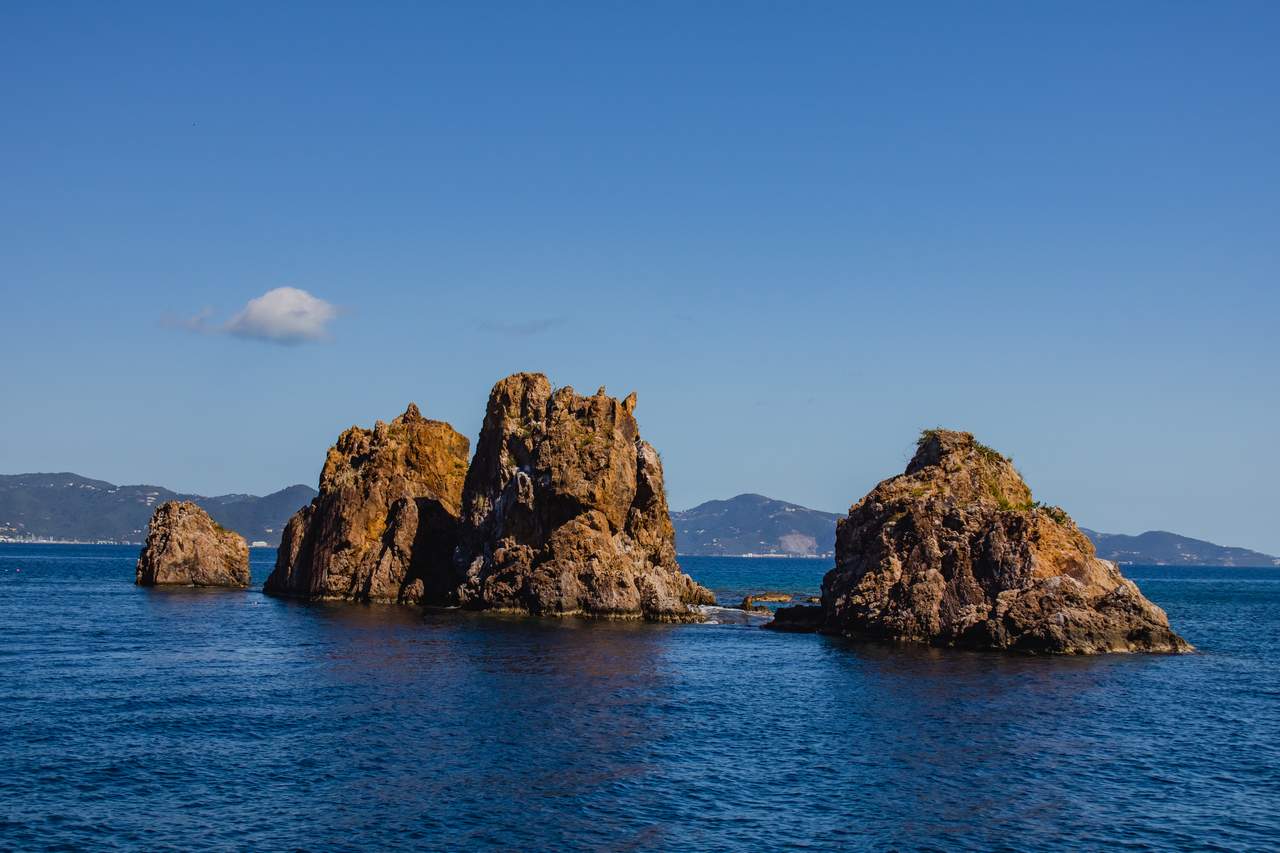 7. The Indians: The Indians, essentially a group of rock formations off the shores of Pelican Island, is known for its crystal-clear waters and abundant marine life, making it one of the Caribbean's most popular diving and snorkeling destinations. Snorkelers can expect to see a variety of colorful fish, sea turtles, and vibrant coral formations. It's also possible to see larger marine animals like barracudas, stingrays, and even small reef sharks. As you can only reach the Indians by boat, it's an ideal half-day trip if you are chartering a yacht in the BVI.
8. Hiking: If you're looking for some exercise and adventure on land, head to Sage Mountain National Park on Tortola. This lush rainforest is home to the highest peak in the BVI — Sage Mountain, which stands at 1,716 feet (523 meters) above the ocean — and you'll find several trails that offer stunning views of the surrounding islands. The trails are well-maintained and suitable for hikers of all levels, with options ranging from easy walks to more challenging treks. Along the way, you can enjoy the lush greenery and wildlife of the rainforest, including many species of birds and butterflies.
9. Mangrove Paddling: Rent a kayak or stand up paddleboard in Beef Island Lagoon on Tortola. Paddle through the mesmerizing mangrove forests and enjoy the rich wildlife of the Caribbean coastal ecosystems. If you book a guided tour, you get even more out of the experience. The tours are about an hour and a half and you have the chance to spot everything from stingrays, sea turtles and jellyfish to birds, insects, reptiles and crabs.
10. Explore the beaches: Finally, no trip to the BVI would be complete without some beachcombing. The islands are home to countless beautiful beaches, each with its own unique character and charm. Whether you're looking for solitude or a lively party scene, you'll find a beach that fits the bill.
White Bay Beach on Jost van Dyke is a popular choice, a white sandy beach framed by turquoise water on one side and lush green vegetation on the other. Don't forget to visit the famous Soggy Dollar Bar while you're here and try a "painkiller," their signature cocktail.
On Jost Van Dyke, you can hike to another beach known as the Bubbly Pool, where the waves break through a small passage in the rocks, creating a nature made jacuzzi on the other side.
You may also enjoy Cane Garden Bay, one of the busier beaches, or Smuggler's Cove, which is a little more secluded, both located on Tortola.
Exploring the The British Virgin Islands with Navigare Yachting offers both adults and children of all ages a wide range of activities and attractions. Whether you're looking for a one-of-a-kind adventure, supreme relaxation, or a little of both, our crew can help you experience it all.
For repeat visitors, BVI is definitely a destination you can visit over and over again and explore new places every time. Because of a multitude of islands, the best way to travel is by boat charter. Having served as a premium yacht charter company in the BVI for the last ten years, welcoming thousands of satisfied guests, we have plenty of local knowledge and will assure you'll have a memorable experience sailing the Caribbean.
Check out our available boats in the BVI and don't hesitate to reach out to one of our charter specialists for assistance. See you soon!