Dubrovnik, Croatia. A beautifully fascinating city on the Dalmatian Coast with its fortified Old City, mixture of Gothic, Renaissance, and Baroque architecture, and rich (but complicated) history. Adding to the interest, Dubrovnik may be in south Croatia, and while you can certainly spend an entire vacation in and around Dubrovnik, many of the people we see are spending a few days at the beginning of their charter sailing vacation in and around the Dalmatian Coast. So, if that's the case with you, we've collected a robust handful of our favorite things to do in Dubrovnik, Croatia, to help you with your must-see list.
1. Take in the Old City
To say that this is a walking city would be a bit of an understatement. Vehicles aren't allowed within city walls, so make sure you've packed your walking shoes and, ideally, don't attempt to park before you head in (it can be a big challenge). The Old City is a UNESCO World Heritage Site, and we highly recommend a walking tour so you can see why. Enter through the Pile Gate and take a minute to look around, including at the gate you just walked through. Freely wandering is also recommended, as there's no shortage of stairs to trek up and passages to explore, but you may miss some significant historical context if you skip a tour entirely. We suggest doing both!
You'll likely walk along Placa as well as Stradun and see Dubrovnik's clock tower in Luza Square (and the two bronze men, "Moro and Boro" who ring the bell) along with, hopefully, not too many other visitors. Dubrovnik is a popular destination for cruise ships, tourists, and Game of Thrones fans. Speaking of which, if you are a fan of the show, a specialized Game of Thrones tour will ensure that you see the many, many locations where it was filmed. If you aren't, we still suggest stopping by to admire the "Jesuit Stairs".
Make sure you spend some time at the Rector's Palace, which served as the seat of the Rector of the Republic of Ragusa when Dubrovnik was a self-governing republic. Now, it has a cultural history museum and is a beautiful example of Gothic architecture.
Don't miss Sponza Palace, which is one of the few remaining Renaissance buildings because of the earthquake in the 17th century. The Sponza Palace was originally a place of business where merchants would sell their wares, but it's now the stunning home of the city's archives.
2. Walk the City Walls
Walking along the top of the city walls in Dubrovnik will cost you about $30 (although it seems to rise every year) and take about 1-2 hours, but it sure is worth it. There are three ticketed entrances, and you can purchase the Dubrovnik pass to get some added value. As you walk along, you'll be treated to incredible views of the city as well as the Adriatic Sea, plus some glimpses into city courtyards. Minčeta Fortress is the highest fort you'll come across, but you'll be impressed around every corner.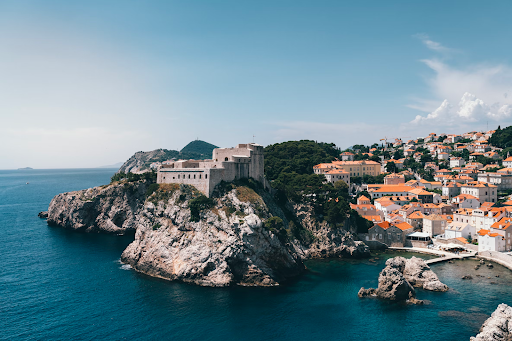 3. Catch a performance at Fort Lovrijenac
Fort Lovrijenac should be a stop on your list regardless of the time of year you visit Dubrovnik (many people like the shoulder season or even the winter to avoid large crowds), but if you do find yourself here during the summer, taking in some theater is a must. The Dubrovnik Summer Festival puts on multiple performances, and there's usually a Shakespearean play at Fort Lovrijenac, which is an absolutely perfect setting.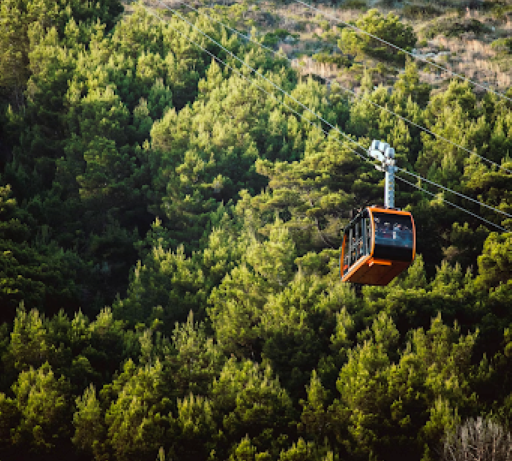 4. Enjoy the view at Mt. Srd
If you haven't had your fill of exercise, you can tackle the 2+ hour hike up to Mt. Srd to enjoy a stunning view of Old Town Dubrovnik and the coast. If you've just spent the day walking, there's also a cable car to get you to the top. Purchase a one-way ticket and get the best of both worlds: ride the cable car to the top, but walk down (which will take you 30-45 minutes). Depending on when you go, this 412-meter lookout above the city can get crowded (at sunset, for example), so if you can walk down, you'll have a much quieter chance to experience the scenery.
5. Admire Dubrovnik church architecture
Dubrovnik has some truly stunning churches, so while you're on your wander of the Old City, make sure you put a few of these on your itinerary. Dubrovnik Cathedral was constructed in a Baroque style after the previous cathedral was destroyed in the earthquake. It contains breathtaking artwork inside, including the Ascension of Mary, a triptych by Renaissance painter Titian. The Church of Saint Blaise, the Church of the Holy Annunciation, as well as the Church of Saint Ignatius, should also be included in your plans so you can see multiple architectural styles and artwork, especially the frescoes at the Church of Saint Ignatius.
6. Take a quick break in nature
If you're in need of a breather, you have some good options close by in Dubrovnik. Lokrum Island is a short ferry ride away and is home to a Franciscan monastery, gardens, a salt lake, and peacocks! If you don't feel like hitting the water yet, Trsteno Arboretum is about 30 minutes away and features trees from all over the world thanks to Dubrovnik's history of trading. It's quite romantic and displays many sculptures in and among the unique greenery.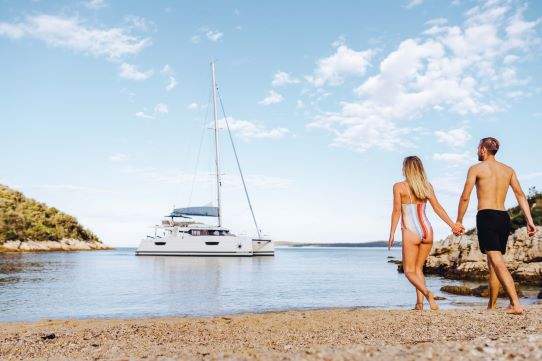 7. Relax on the beach
While Dubrovnik's beaches aren't covered in white sand, they have crystal-clear waters and excellent swimming, making them a key attraction for visitors. Many people stick to Banje Beach because it's a mere 5-10 minute walk from the East Gate, but we also recommend Sveti Jacov or Lapad to get slightly away from the busyness (although a busy beach can be a lot of fun). You can also try Copacabana Beach if you're looking for extra luxury.
8. Kayak and discover hidden spots
Kayak rentals are popular in Dubrovnik (especially at West Harbour), and there's a good reason for that. Whether you're interested in a tour or just heading out on your own, seeing the city from the water is worthwhile. Hidden spots like Cave Beach are only accessible from the water, and the coastline really is something you'll want to explore up close.
9. The Red History Museum
This relatively small museum is making it onto our list because it tells the fascinating and recent story of Dubrovnik's period under a communist regime. You can still see evidence of this part of recent history all over the city, but this museum is a great place to get an understanding of what happened and how it impacted the culture of the city.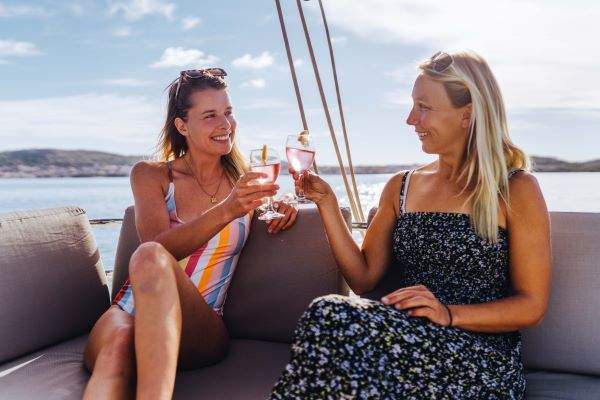 10. Have a drink in a ridiculously cool place
Dubrovnik has some seriously cool bars, so make the time to visit at least one of them. Bŭza Bar I and Bŭza Bar II are literally holes in the wall of the Old City with patios that look over the sea. You'll have to get there an hour (at least) before sunset if you want a table, but you don't need to be there at prime time to enjoy the always-beautiful view. Alternatively, you can check out Cave Bar More, where you can literally sit inside a cave and sip your cocktail. Cave Bar More is only open seasonally, so check before you go!
With so many options for things to do in Dubrovnik, we know that someone with only a day or so might feel overwhelmed. If we were to choose our perfect day in Dubrovnik, it might look something like this: Wake up really early and head into Old City Dubrovnik. Grab a coffee at a café and soak in the quiet before the bustle of visitors begins. Lace-up our walking shoes and walk through the Old City before heading up onto the city walls. At this point, we might need a break, so we would gladly ride the cable car up to Mt. Srd and have lunch at the top. After lunch, we'd take a quick dip in the sea before getting ready to go to Bŭza Bar (or any number of spots with a view) to enjoy the sunset and a cocktail before dinner and maybe another late-night wander in Old City.
We are experts at yacht chartering in Croatia. We even have a base at ACI Marina in Dubrovnik! Our charter specialists provide our clients with accurate, first-hand information paired with extensive local knowledge so you feel confident setting off on your ideal sailing vacation.