Safe Holidays - More important than ever! We at Navigare Yachting know that!
For the past year, travel has been more challenging and even more needed than ever before.
After months of worry, frustrations, anxiety, stress, and hard moments, we all deserve to experience genuine freedom, breathe the fresh air and soak up the sunshine. We all deserve a break and relief. Thanks to medicine and mutual responsibility we can! We can travel again, we can experience and create memories.
WITH NAVIGARE YACHTING
Sailing a yacht is one of the safest ways to be isolated but not lonely, to discover, experience, and feel, but not surrounded by crowds.
5 key points when it comes to covid-safe chartering a yacht
Sail from port to port without unnecessary crowding

Choose your sailing party, charter a yacht together, and explore small coastal places and villages. Have a taste of tradition instead of big towns, and learn about hidden gems and off-tourist track locations. Check out our destinations page (add link) to find inspiration and sailing routes. If you prefer, you can always hire a local skipper to show you the way to the hidden bay. :)

Choose to dine on the yacht or ashore

Both options have their charm. Decide between a chef's meal in a local restaurant sitting at the open-air terrace or preparing a cozy meal aboard. Either way, you will have the same access to nature and the sea. You will be outdoors. If you hire a hostess she will help with provisioning the boat and will also bring local tastes to your plates.

Strict regulation of the symptom-free crew

Even before the covid era, Navigare Yachting standards demand symptom-free crew, which means skippers and hostesses are always feeling healthy and fresh during a charter week(s). Now, almost all of them are also fully vaccinated. This means you can fully enjoy your holiday and the crew service. Read more here

Airlines have taken measures to ensure that you are safe

Take the opportunity to travel now when the airports are not so crowded. All airlines and airports have strict regulations in place. This means you can quickly and comfortably reach your sailing destination, knowing everyone aboard a plane is either tested negative or vaccinated. To avoid the stress of packing as well, read our tips and pieces of advice before the trip. Read more here

Routines and processes are now well established at our destinations

All our destinations have implemented safety protocols in daily operations, including extra care when it comes to cleaning, automating certain processes when it comes to check-in, keeping the social distancing, and other precautions methods in place, for the base staff. Did you know you can use the Navigare App to submit the crew list and get useful tips on a destination? Read more here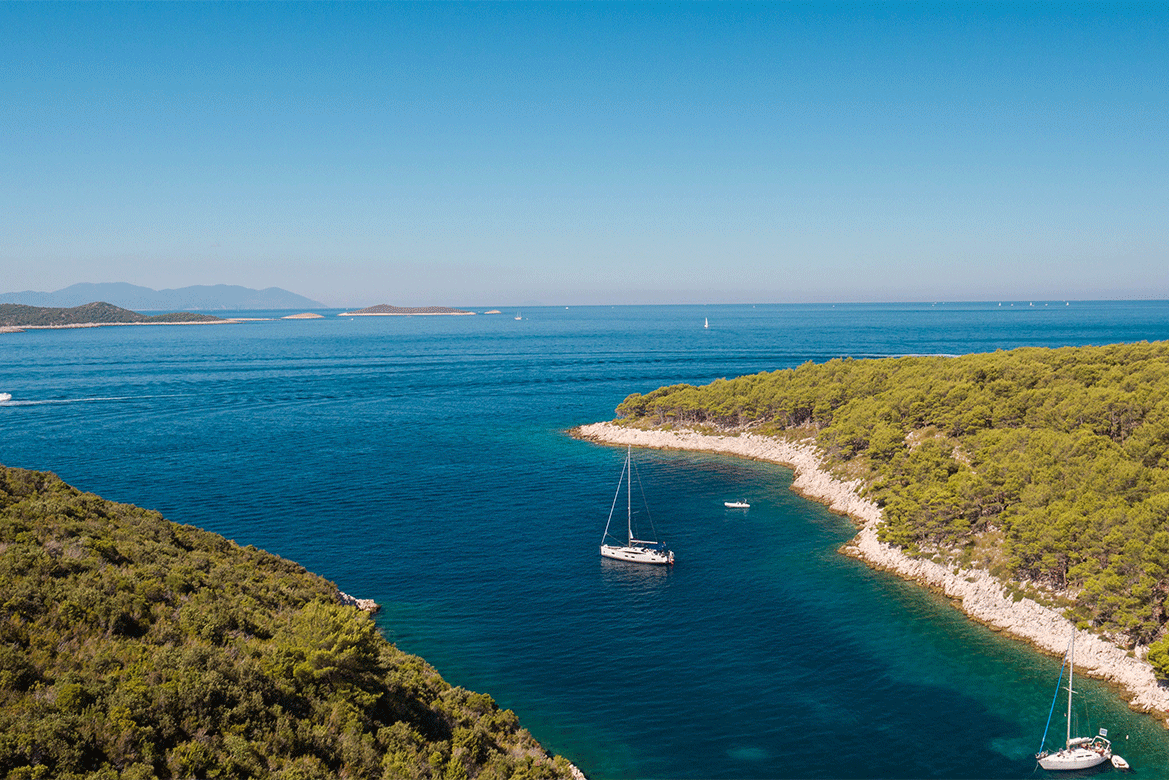 If not before reading this, now you must be convinced that sailing is your best option for a holiday in 2021 and 2022, right?! :)
With Last minute offers in the Mediterranean and special offers for the Caribbean, and Seychelle, and our charter sales team at your disposal, we are sure you will find the best option for sailing vacation with your dear ones.