4 ways to learn whether you like it and how to learn to do it
You don't have to be an America's Cup racer or a millionaire boat owner to be a sailor. There are lots of ways to check out if sailing can be your hobby and many more ways to get on the water and learn the skills. There are opportunities all around so why not check out if sailing is for you and how to get started?
1. Charter
A great way to try sailing is on charter. You'll have a fun vacation in an exotic land, test out the idea of sailing and maybe even learn the ropes. You don't even need to know how to sail to try it. Most charter companies, including Navigare Yachting, offer crewed charters where a professional captain is in charge of the vessel -- or you may hire a skipper during your bareboat charter. You participate as much as you want, and most captains will be happy to teach you the basics.
Navigare offers many destinations to choose from including the Bahamas, the U.S. Virgin Islands, and the British Virgin Islands -- all easily accessible from North America, with offer lots of different boat options!
If you are interested in obtaining a sailing certification during your charter with us, please submit your inquiry here.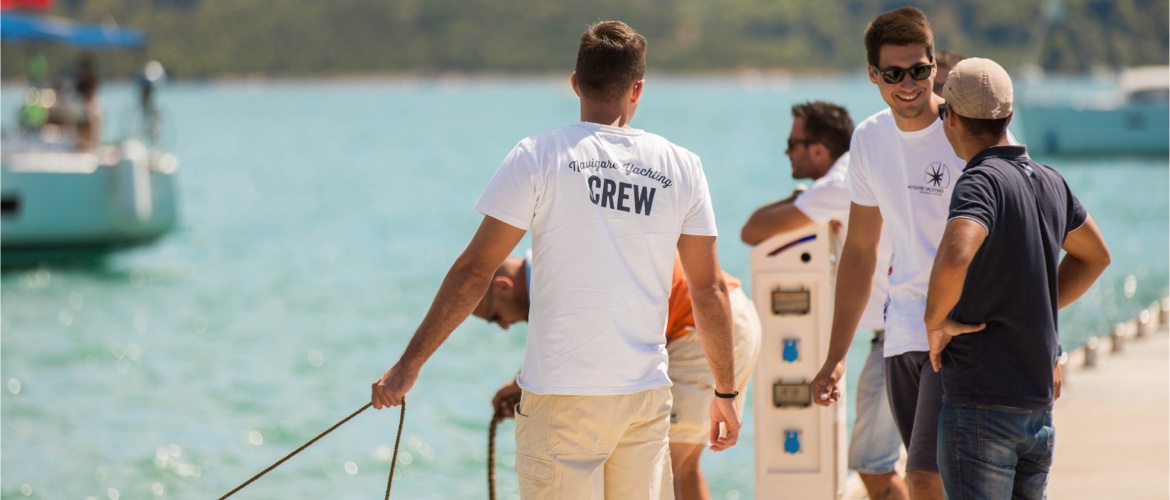 If you already have basic skills, you may opt to have a captain only for the first few days until you gain the confidence to manage the boat yourself. Or if you want a luxury experience, you can opt for a fully crewed adventure with a captain and a chef, so you'll have gourmet meals along with your sailing lessons. You may fall in love with the sport and you may decide that it's a wonderful way to vacation and will be happy to charter with crewed assistance for years to come.
2. Enroll in a Sailing School
If you fall in love with sailing on charter, you can follow up by honing your skills at a sailing school. Even if you've done a bit of sailing, good schools always have something to teach and it's a great way to get on the water with a minimal investment. Most schools are a way of getting top-notch instruction and making new friends too.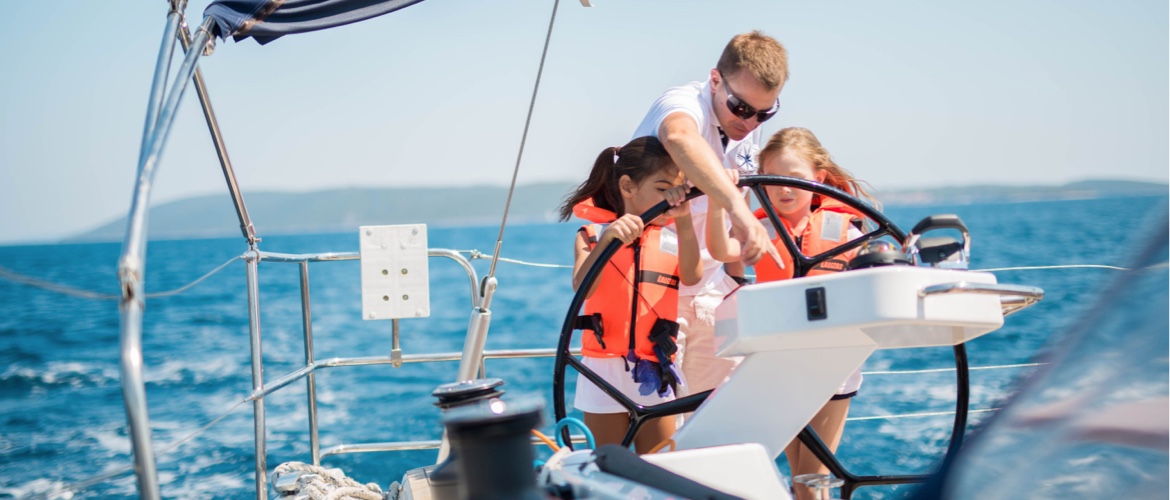 American Sailing Association (ASA)-rated schools are all around the U.S. or you can go on a vacation that is a weeklong classroom. Navigare's sailing school in Croatia offers structured sailing courses developed by the International Yacht Training Organization (IYT) and generates certificates that are accepted worldwide so you can eventually charter a boat of your own.
3. Join a Yacht Club
In some cases, you can join a yacht club even if you're not a yacht owner. You enjoy the benefits of a social club that has parties and is involved with community projects, but you also get to soak up all things boating-related just by being a part of the community. When surrounded by other sailors, you learn almost by osmosis. Also, your kids will have access to junior sailing programs that will get them hooked on sailing early.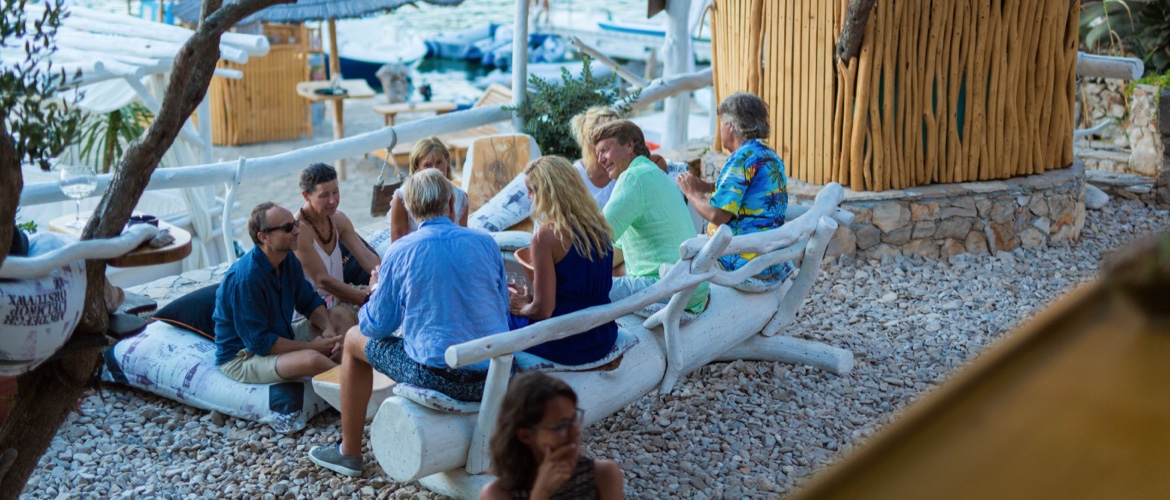 Ask if the club has a bulletin board where members post that they are looking for crew. It's a great way to jump on other people's boats which is basically like learning to sail for free. Racers are often short-handed for crew members and you will be welcomed whether you are an experienced sailor or a newbie.
4. Check Out Races and Rallies
If you're looking to gain offshore experience and have flexible chunks of time, consider spending a week or a month crewing in races or cruisers. There are many events to choose from. The Atlantic Rally for Cruisers (ARC) is an annual migration of sailboats from Gran Canaria in the Canary Islands to St. Lucia in the Caribbean. It's a well-organized event with many boats owned by single captains or couples who are looking for help to cross the ocean. The Chicago Yacht Club's Mackinac race takes boats from Chicago to Mackinac in July. It's a popular race with lots of sailboats and skippers looking for crew. And the annual Baja Ha-Ha is a rally from California to Cabo San Lucas, Mexico where cruisers seek willing crew, even those with little to no experience.
Some people just want help and it's up to you to get yourself to the boat and have airfare to depart at the other end. Others will want you to share onboard expenses like food and fuel. Go with your gut on the details and the captain.
There are lots of ways to test out sailing and decide whether it's for you. If it is and you're bitten by the bug, there are also affordable ways to learn to sail before you ever have to contemplate buying your boat.
If you do decide that ownership is for you, check out the possibility of buying a yacht and putting it to work for you in the charter. Navigare Yachting has numerous ownership programs that can be tailored to fit your needs. We will help you choose the yacht, take care of maintenance and mooring needs, assist with financing and insurance, and will even help you sell it at the end of your contract. Meanwhile, you can get paid to learn to sail and to vacation. What's not to like?